Whether you choose enclosed or open vehicle transportation, you can be sure you will get a white-glove service for the best price. 
In this article we gathered the most useful information on car shipping and created the top 25 car shipping companies, so you will be able to find answers to all your questions. The article covers the following topics (you can click on any of them and get right to the topic):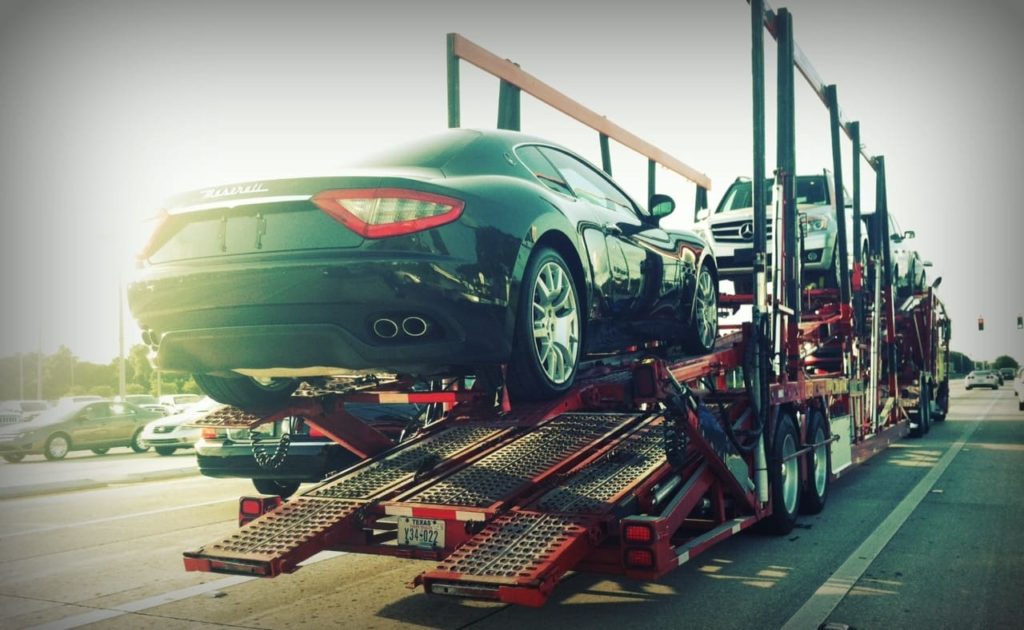 Top 15 Auto Transport Carrier Companies
All the companies mentioned here are real experts in the vehicle shipping industry. And it's almost impossible to say which is the best one, that's why we decided to place them in alphabetical order and split them into groups of 5 according to their size.
Hard to choose a company? Start comparing shipping rates!
– Top 5 small car carrier companies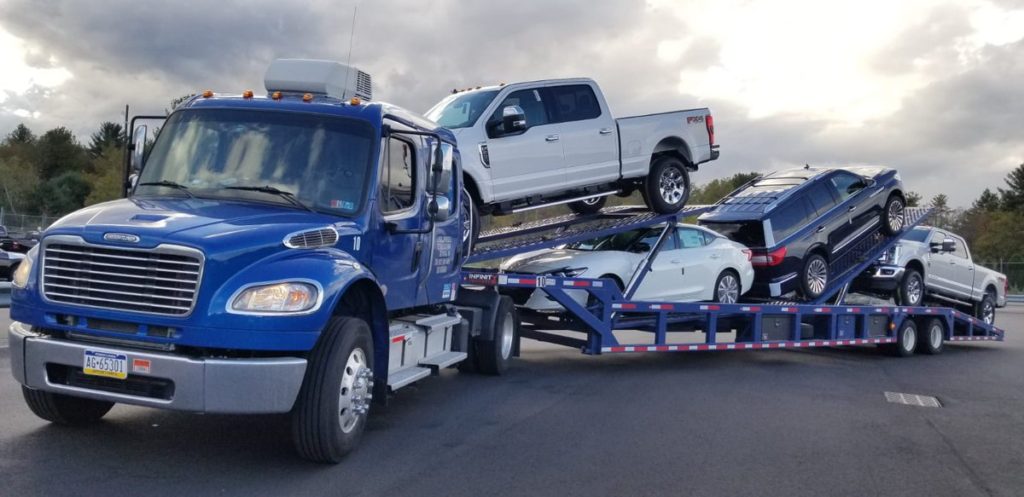 Cars & Bikes Transport Inc
Cars & Bikes Transport Inc is a small family-owned business situated in Lowell, MA. Even though there are only 2 employees, the company is always on-line with the customers and is ready to take the call or answer the text message 24/7.
They own 2 enclosed hardside trailers of different sizes and operate on the direct transit Florida – Massachusetts, but the driver can also deliver vehicles to any state located on this route.
The insurance coverage is up to $150 000 per vehicle on the trailer.
IFTE Transportation Inc
IFTE Transportation Inc is also a reputable family-owned business located on the East Coast (Philadelphia, PA) and covering the highways I-40, I-20, I-10, I-80. There are also only a few employees who are both drivers and dispatchers at the same time and they are available anytime from 8 am to 9 pm EST.
The company offers some discounts for returning customers or shipping multiple vehicles at the same time.
IFTE Transportation Inc has 2 enclosed trailers with a low deck ramp and soft straps.
The insurance coverage of this company is a bit higher: up to $200 000.
Pabiko Inc
Pabiko Inc is another perfect example of a company providing customers with great service, though they have only 4 employees: 2 drivers, an accountant, and a dispatcher (available 24\7 and ready to help the customers at any time). Besides that, the company offers great discounts for military members.
Pabiko Inc owns two enclosed trailers (6 car haulers) and goes anywhere within 48 states.
The insurance coverage is up to $150 000.
Shippers Inc
Shippers Inc. is also a family-owned business located in Chicora, PA. The company usually works with the dealerships, but can also ship regular vehicles for auctions and direct individual shippers.
The drivers of Shippers Inc cover all 48 states with a few exceptions (Idaho, Montana, and the Dakotas during winter time).
The insurance coverage is up to $250 000.
Veterans Auto and Bike Transport LLC
Veterans Auto and Bike Transport LLC is an independent owner-operator company, which means that the owner of the company plans the route and transports all vehicles by himself. He has provided vehicle owners with the perfect white-glove enclosed-trailer transportation service since the year 2015.
This carrier operates within the East coast and Midwest region and owns a 38 ft enclosed hardside trailer.
The insurance coverage is up to $200 000 per each car on the trailer.
Ready To Get Your Quotes From Best Car Carriers Companies?
– Top 5 middle-size car shipping companies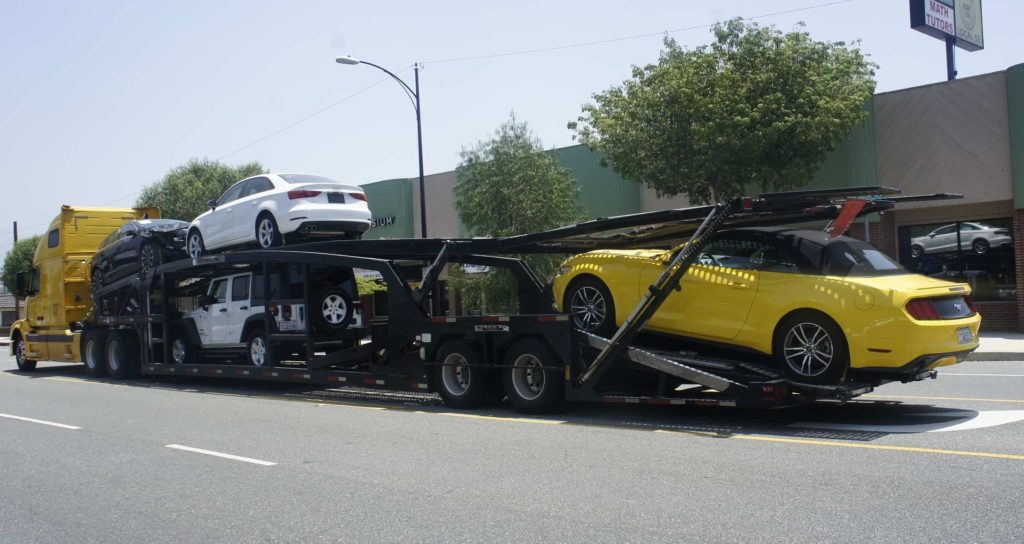 King of the Road
King of the Road is a carrier company that can ship almost any type of vehicle (including motorcycles, ATVs, vans, SUVs, and so on). The drivers that King of the Road has care and love what they do. They always call the customers in advance and are online ready to answer any questions.
The company covers the entire mainland and has insurance coverage up to $250 000 per car on the trailer.
Mark's Transport Inc
Mark's Transport Inc. operates as a shipping company within the Midwest area and the East coast. As a family-owned business, they offer personal management and attention to each customer's needs. Besides that, the company also offers expedited delivery.
The company now has trucks: one open 9 car hauler and two enclosed hardside trailers. One of them is a 2 car hauler that goes a short distance (mostly to the Northeast), another one is an 8 car hauler going to the Midwest.
Just like some of the abovementioned small companies, Mark's Transport Inc. offers military discounts and discounts for multiple loads.
The insurance coverage is up to $250 000 per car on the trailer.
Prestige 1 Auto Sales
Prestige 1 Auto Sales is another great carrier that has been providing customers with an immaculate service for the last 28 years. The company has only a few employees including a father and a son who are also drivers and dispatchers at the same time.
As well as Cars & Bikes Transport Inc, this company also operates the specific route (PA – FL), and just like IFTE Transportation Inc it also offers discounts for shipping multiple loads or for return customers.
Prestige 1 Auto Sales has 3 hardside trailers with a lift gate for low clearance vehicles.
The insurance coverage of this company is up to $200 000 per car on the trailer.
Safeport Inc
Safeport Inc is another top-rated company specializing in the transportation of race cars with extremely low clearance (such as 0.25"). The company was founded in 2011 and since then it is one of the most popular carrier companies in the state.
Safeport Inc. offers nationwide auto shipping services and has 2 trailers with a lift gate.
As well as other companies we work with, drivers of Safeport Inc always keep the customers updated and the company also offers discounts for multiple loads.
The insurance coverage is up to $250 000 per car on the trailer.
Uno Auto Transport LLC
Uno Auto Transport LLC is probably the largest company in this group and the most well equipped. It has a fleet of car shipping trucks and extremely professional staff available 7 days a week. They offer reliable shipping solutions within the East Coast and Texas.
The company owns 4 trucks: three hardside enclosed and an open 9 car hauler. Usually, this company has the lowest rate on the route so they do not offer any discounts.
The insurance coverage is up to $250 000 per car on the trailer.
Ready To Get Your Quotes From Best Car Carriers Companies?
– Top 5 large auto transport companies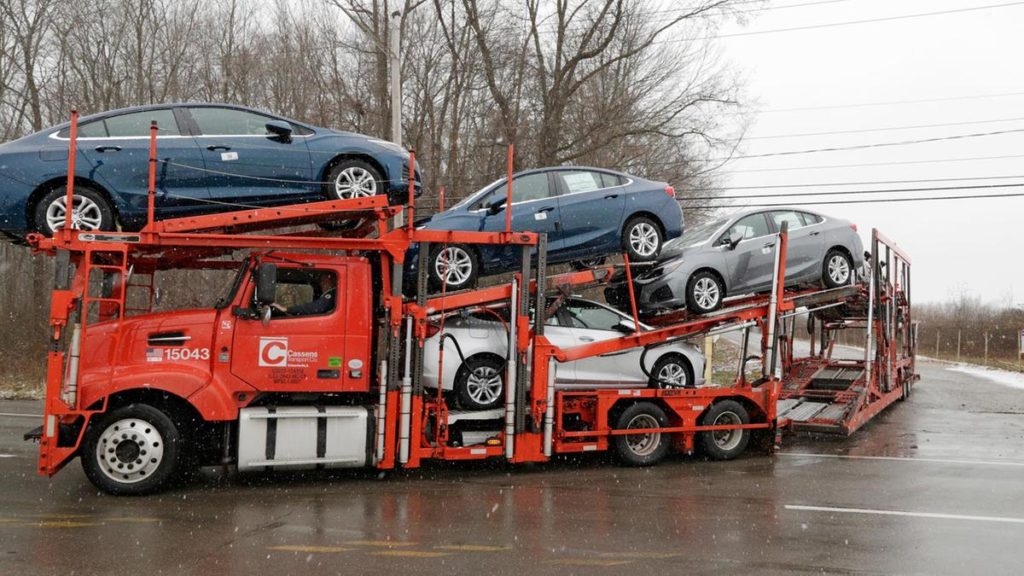 AutoBox Express LLC
AutoBox Express LLC is a fleet owner from Illinois and covering the entire mainland. It is a perfect example of a company that has not lost its goal over the years: provide customers with a white-glove service paying attention to the smallest details and paying attention to every customer's needs.
The company operates 20 car haulers (each with 6-7 spots for regular vehicles) and hires only rather experienced drivers, so they have never had any issues with loading low clearance or exotic cars.
CRST Specialized Transportation Inc
CRST Specialized Transportation Inc is also a perfect example of a company that loves what they do and values each customer. Even though the company is relatively young (established in 2012), it has grown from a small company hiring local drivers to a company with more than 700 employees operating not only within the mainland but also in Alaska and the Hawaiian Islands.
CRST Specialized Transportation Inc has more than 800 trailers 22 to 53 feet long and the insurance coverage is up to $ 100 000 per car in the trailer.
Horseless Carriage Carriers, Inc
Horseless Carriage Carriers, Inc. is probably the oldest company on our list since it was founded in 1975. Since then it has provided car enthusiasts with unswerving enclosed transportation of antique, classic, exotic, and just everyday vehicles. Their drivers specialize in the accident-free, safe, door-to-door shipment of vehicles of any kind: from a small sedan to heavy military vehicles.
The company has 35 open and enclosed trailers operating on the route from California to Texas and the East coast.
NAO Auto
NAO Auto is a relatively young company compared to the previous one. It was founded in 2001 in Spokane, WA.
This carrier is very well equipped and provides services within all mainland states offering both open and enclosed hardside carrier services and the total number of trucks is 27.
NAO auto specializes in corporate relocations, dealerships, and military moves, as well as seasonal snowbird services.
The customer support representatives always keep the customer updated throughout the whole shipping process and are available any day of the week from 7 am to 5 pm.
Masney Auto Transport Inc
Masney Auto Transport Inc is another auto transport company on our list that has quite a long history as for the transportation industry. It was founded in Ocoee, FL more than 30 years ago and since then it mostly specializes in transfers between auctions, ports, and dealerships.
Masney Auto Transport has 70 open car haulers and 20 enclosed hardside with lift gates which allows the company to suit all customer's needs, though, unlike other companies, it requires that vehicles must be empty and no personal items can be shipped alongside the car.
The insurance coverage is up to $ 1 000 000 for all the vehicles on the trailer.
Ready To Get Your Quotes From Best Car Carriers Companies?
Top 10 Best Vehicle Shipping Companies
Now let's take a look at the list of the best broker companies:

A1 Auto Transport Company is a popular company used by lots of people to ship regular cars within the mainland. It has a rather informative website with lots of articles on the shipping process. The company offers transportation services for everyone: regular customers, large companies that are relocating, dealers, and so on.
The company is fully licensed and registered with USDOT and can ship almost any kind of vehicle offering door-to-door service or if needed terminal-to-terminal.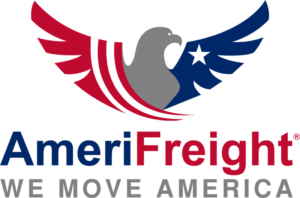 AmeriFreight is trusted by lots of Americans and has lots of great reviews on all possible websites. It offers both open and enclosed transportation anywhere within 48 states. It was founded more than 15 years ago in Georgia and provides customers with a perfect door-to-door delivery service.
Besides that, the company has no upfront payment and provides discounts to senior citizens and students.
But as it is a broker company, the price may change depending on the drivers' availability according to the dates of shipping and the route.

eShip Transport is a Florida-based auto transport service provider founded in 2010. It's a family-owned and operated company working with both open and enclosed carriers.
eShip is a fully licensed and registered broker that works only with carriers that are fully bonded, insured, and have lots of shipping experience. The company specializes in moving almost any make and model of car, from the most humble to the most exotic.
The company also offers free storage for any eShip customer if the vehicle arrives earlier than expected. Once you arrive at the delivery location, you just need to go to the company's terminal and pick up the car.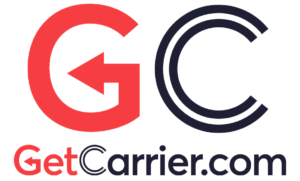 Delaware-based, GetCarrier is a perfect example of a good broker company. If you had issues with shipping your vehicle in the past and are not sure whether to do it this time, you need to check out how car shipping works with GetCarrier.
The company's main goal is to stay in a good relationship with each side of its business. So the company representatives always do their best to do everything that is in their power to deliver a 100% positive experience for both drivers and customers.
GetCarier does its best to make the shipping process safe and proper since they value long-term partnerships. By offering some discounts (for regular customers, multiple loads, and of course dealers), the company does its best to work out a mutually beneficial agreement that would last months or years to come.

This company is based in Wilmington, DE, and has received lots of positive reviews. Now has 5 stars on TrustPilot and TransportReview.
The company's payment policy is probably the most convenient for the customers: nothing is charged upfront, the part of the rate is charged after the driver is assigned to the order and is on the way to load the car. And then the remaining balance is paid at the drop-off location.
The company is very honest and transparent in the pricing and if requested can send the agreement with the driver. They also offer multiple load discounts to make transportation more efficient for customers.
When shipping the vehicles with MoverJet, customers only get top-notch service and convenience.

Based in Coral Springs, FL this company forks for more than 10 years of experience in the industry. This company has great experience in the transportation of all vehicles types. Regardless of whether you need to move a car or something really big this company might be the best option for you.
In comparison to other companies, Ship A Car offers reasonable shipping rates and moreover provides a wide range of discounts. For example discounts for active-duty military, veterans, reservists, National Guard members, and their dependents.
According to The Better Business Bureau, the company has an A+ rating. The average rating on popular review sites is 4.8 over the past two years.
Ship A Car Inc. is a professional auto transport broker specializing in all vehicle types moving services. This company works only with licensed and insured carriers and has a large network of carrier companies hauling heavy vehicles.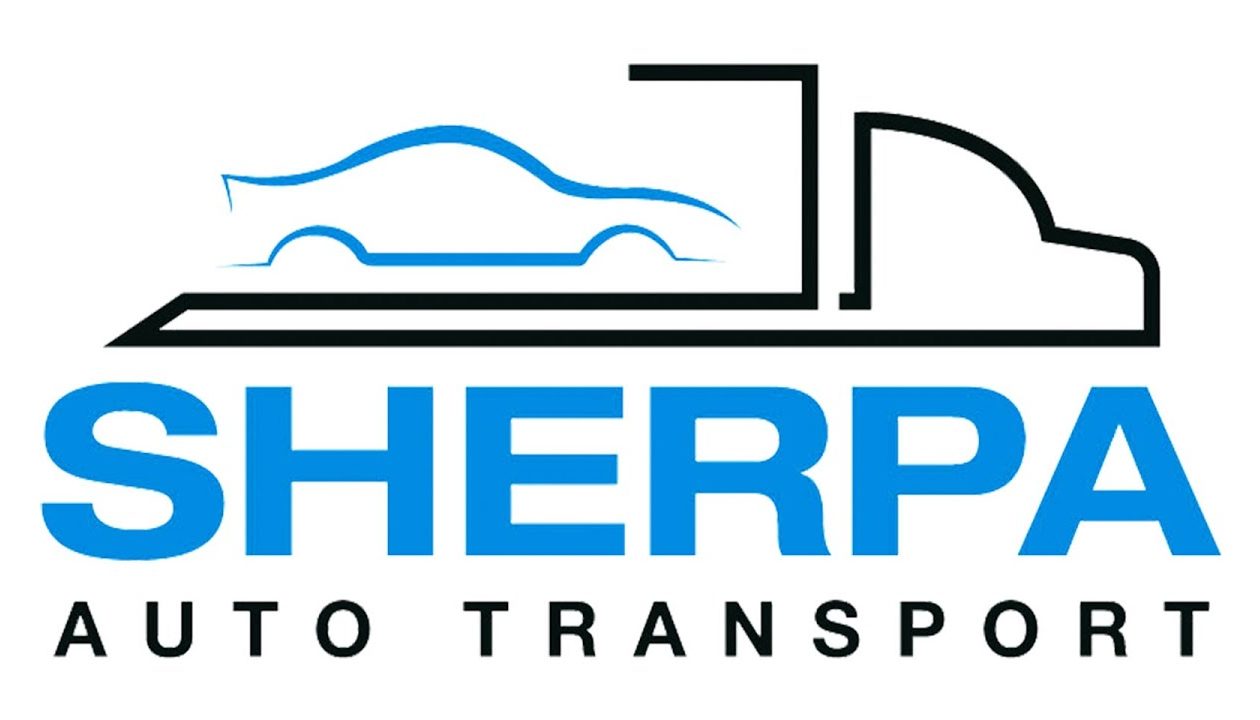 Sherpa auto transport is probably one of the most popular full-service auto shipping companies. Founded in 2017 in Charlotte, NC, the relatively young company has set unparalleled customer service and transparent pricing to be the main goal of the company. And so far, they are quite good at it.
Sherpa auto transport works with both open and enclosed carriers and before closing the deal with the drivers always make sure that they are fully insured.
But there is one thing you should pay attention to: if you decide to cancel your booking with Sherpa auto transport, a cancellation fee is applied (even if it is canceled far in advance).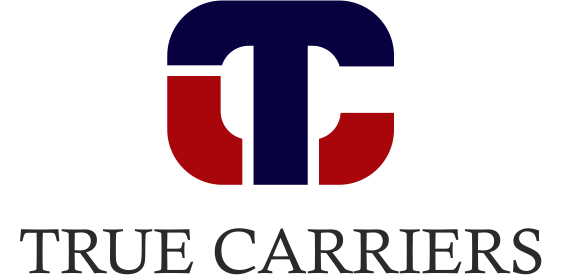 True Carrier is probably the youngest shipping company on our list. But despite this, it is chosen by thousands to ship their vehicles. As well as MoveWheels Auto transport, the company does not require any prepayment at the time of booking.
Based in Tampa, FL, TrueCarrier is working with enclosed and open carriers to suit every customer's needs and budget. Some of the drivers the company works with, offer expedited delivery and door-to-door service when it is possible.
Unlike with some other companies, TrueCarrier customer support service is available 24/7.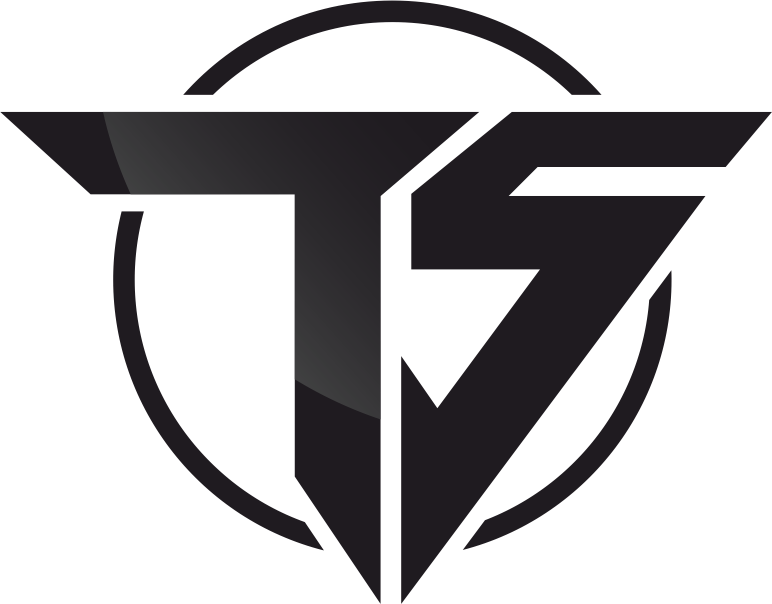 TransportSaver is another broker company that offers free online quotes with guaranteed prices on car shipping, moving, freight, pets transport, and much more. From our customers, we know that TransportSaver was really helpful in scheduling the drivers. The company also provided the customers with the driver's insurance details which are rarely done by broker companies.
With TransportSaver you can choose to filter the available carriers depending on their price, dates, and type of trailer.
The company's main goal is to help its customers get instant costs and provide them with the best shipping experience ever. And so far, the company has been quite great in that.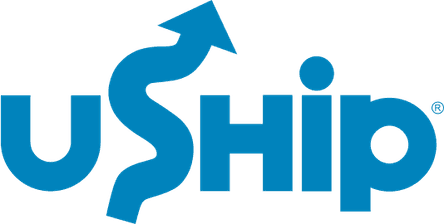 uShip is probably one of the most popular auto shipping companies. It was established in 2003 in Austin, TX, and provides customers with open and enclosed transportation. Using the uShip website people can ship any kind of vehicle from motorcycles to heavy industrial equipment.
The insurance coverage of the carriers that the company collaborates with varies from $100 000 up to $250 000 per car on the trailer. Besides that, uShip company sometimes offers a special online tracking option.
Probably the only disadvantage of the company is that the vehicle must be empty while in transit. So if you are planning to ship personal items inside the vehicle, uShip may not be the best option for you.
Haven't found a company you like? We have another top of best enclosed car shipping companies specialized in shipping luxury and exotic vehicles, it would take 7 minutes to read it.
What Is A Car Shipping Company & How Auto Transport Works
A car shipping company is a company that provides customers with vehicle transportation services. Most of the top car shipping companies specialize in cross-country vehicle shipping and are not limited to shipping only within some particular states.
But the best car shipping companies and that's the kind of companies Compare the Carrier works with can also ship any kind of vehicle including operable or inoperable cars, pickup trucks, SUVs, boats, ATVs, buses, travel trailers, tractors and so many more anywhere within the US including transportation to overseas territories like Hawaii, Alaska, and Guam.
How car shipping companies work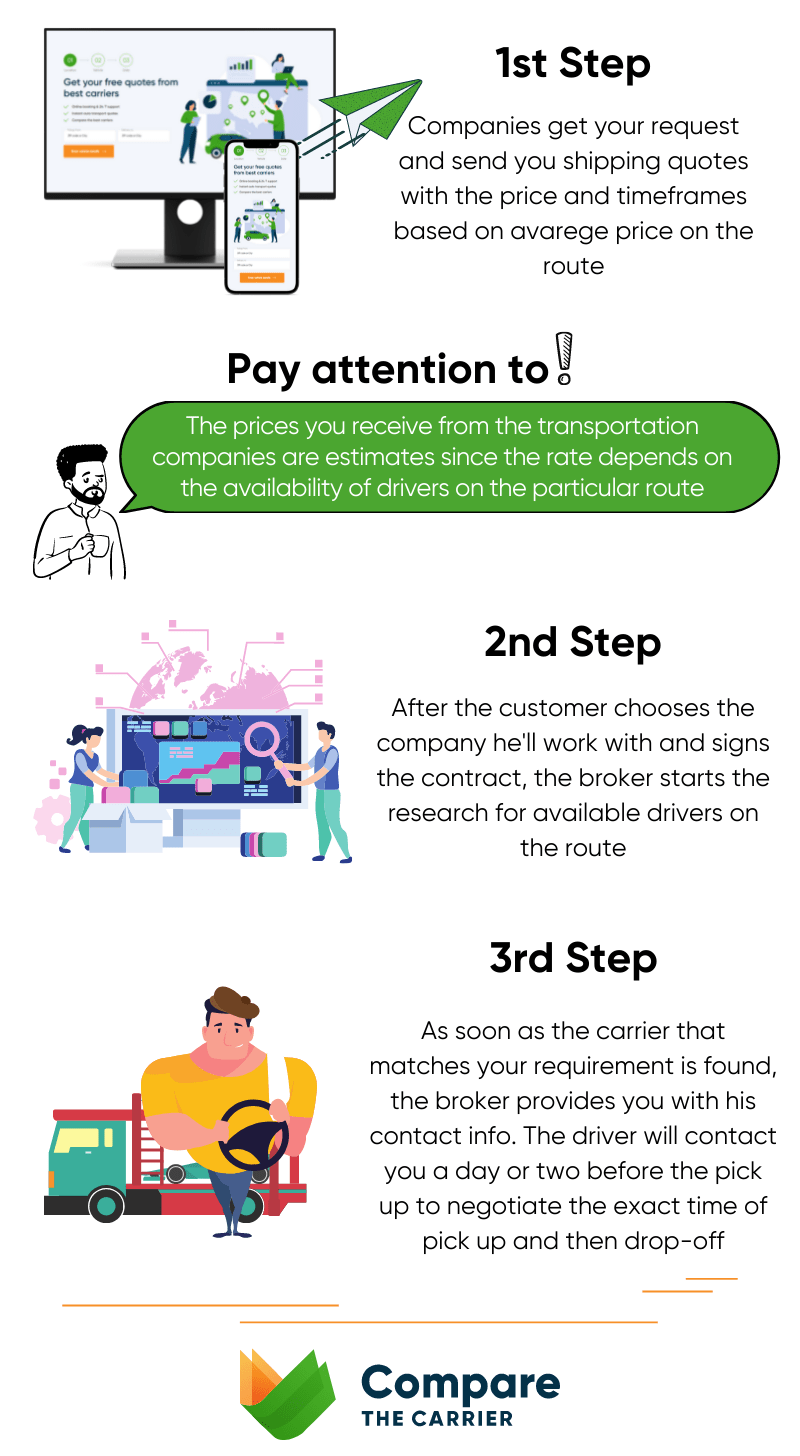 1st Step: Getting auto transport quotes
To get your vehicle shipped the first thing you have to do is to submit a quote to vehicle shipping companies. You should provide information like zip-codes for pick up and drop off locations, year, make and model of your vehicle, your name, phone number, and email.
After that, Compare the Carrier will check your request and generate the quotes from 5-6 companies that will be able to ship your vehicle on your particular route and within your specific time frame. Despite this, you will still have a wide range of prices so you can find something that fits your budget.
Pay attention!
You have to remember that all the prices you receive from the transportation companies are estimates since the rate depends on the availability of drivers on the particular route.
Sometimes, circumstances may affect the price and change it. For example, a driver who was transporting vehicles for a lower rate may change his route. In this case, the shipping company will negotiate with other drivers and offer you other available options.
2nd Step: Carriers research
When looking for an experienced and insured driver, brokers usually use the national loadboard, which is called Central Dispatch. It's a service, where shipping companies post information on the vehicles.
When planning the next trip, drivers check the routes they are going and choose the vehicles with the highest price first. If the price is very low, it may take quite a long time to find the driver and get it shipped.
Only licensed and insured brokers, dealers, and carriers can register with Central Dispatch.
3rd Step: Actually the shipping process
After all the details are confirmed with the driver, he gets assigned to the order. And after that, the shipping company sends the customer the driver's details and the driver also receives all the information on the order. In a day or two before the pick up the driver calls you to negotiate the exact pick-up and then drop-off time.
Difference Between Carrier And Broker (Their Pros & Cons)
Looking for a company to transport your vehicle and then the shipping process itself may be rather exhausting and frustrating at times. But it will for sure be less stressful if you choose the right transportation company that will meet all your expectations and provides you with the best service possible. And that is our goal.
We are here to help you find the best company for you and all the companies we collaborate with are the best of the top US shipping companies.
If you are planning to ship your car within one or to a nearby state, you can try to find a local carrier and that may be the easiest way out (though not the cheapest one, as your car will be the only one on the trailer). But in case you are shipping vehicles across the country, it's definitely better to look for a good brokerage company.
But what is the actual difference between a Carrier and a Broker?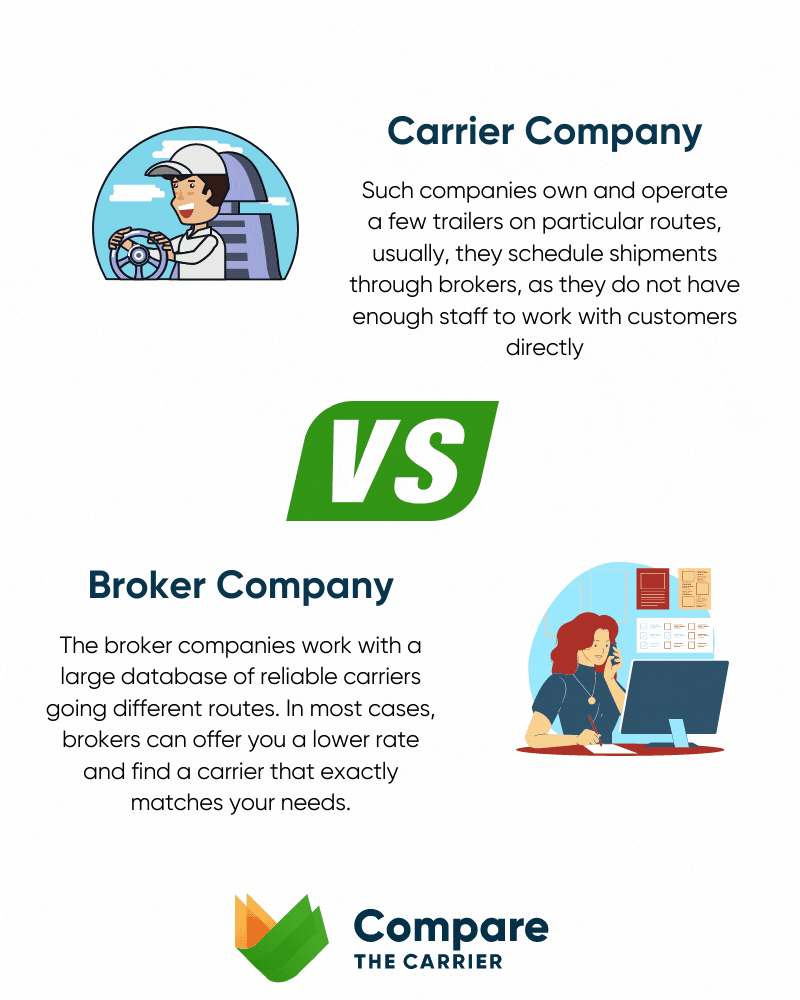 Carriers own and operate a few trailers on particular routes and in most cases they only schedule shipments through brokers, as they do not have enough staff to work with customers directly.
Usually, carrier companies have a few drivers and dispatchers, who schedule the route and call the customer just to negotiate the time of pickup and delivery.
The broker companies we work with have a large database of reliable carriers going different routes. In most cases, brokers can offer you a lower rate because they have some carrier companies competing for transportation of your vehicle.
Brokers also verify the USDOT authority and federal licenses of the carrier company transporting your vehicle. It is rather hard and time-consuming to verify these details on your own. A broker is an expert in the transportation industry and will guarantee that your car is shipped by an experienced and what is more important, by an insured carrier.
Brokers Pros & Cons
PROS
– Large database of experienced drivers;
– Can find a carrier within a few hours;
– Can advise you what kind of trailer to choose;
– Schedule the driver within your time frame;
– Always make sure that driver is insured and licensed.
CONS
– Besides the carrier payment you have to pay the broker fee as well.
Carriers Pros & Cons
PROS
– The payment may be lower as you do not pay the broker fee.
CONS
– Limited amount of trailers available;
– Usually have only one type of trailer: open or enclosed;
– Do not have a wide range of dates available.
To help you understand the difference between broker and carrier companies, we have prepared a list of the best companies we work with. First, let's focus on the top 15 Auto Transport carriers and then take a look at the top 10 Vehicle shipping companies. No matter what is the size, condition, age, or price of your vehicle these top shipping companies can help you ship any kind of vehicle.
How to Calculate Vehicle Shipping Price
When you are doing something for the first time or looking for a kind of service you have never used before, you usually look up the reviews and your choice is mostly based on the reviews and the price you can afford.
The same thing happens with the transportation of your vehicle.
But sometimes the price for the auto shipping services can be quite high and you may probably be tempted to choose the cheapest quote you receive.
Nonetheless, choosing an auto transport company is more complicated than just picking a company offering the best rate. If you have shipped a vehicle at least once, you most likely know that the lowest price may unexpectedly turn into a higher rate after booking or even during the shipping process.
So how can you know whether the price is unrealistically low (in order just to catch the attention) or it is more or less real? Let's take a look at how the car shipping rate is formed and what factors it depends on.
General factors that are affect shipping rates: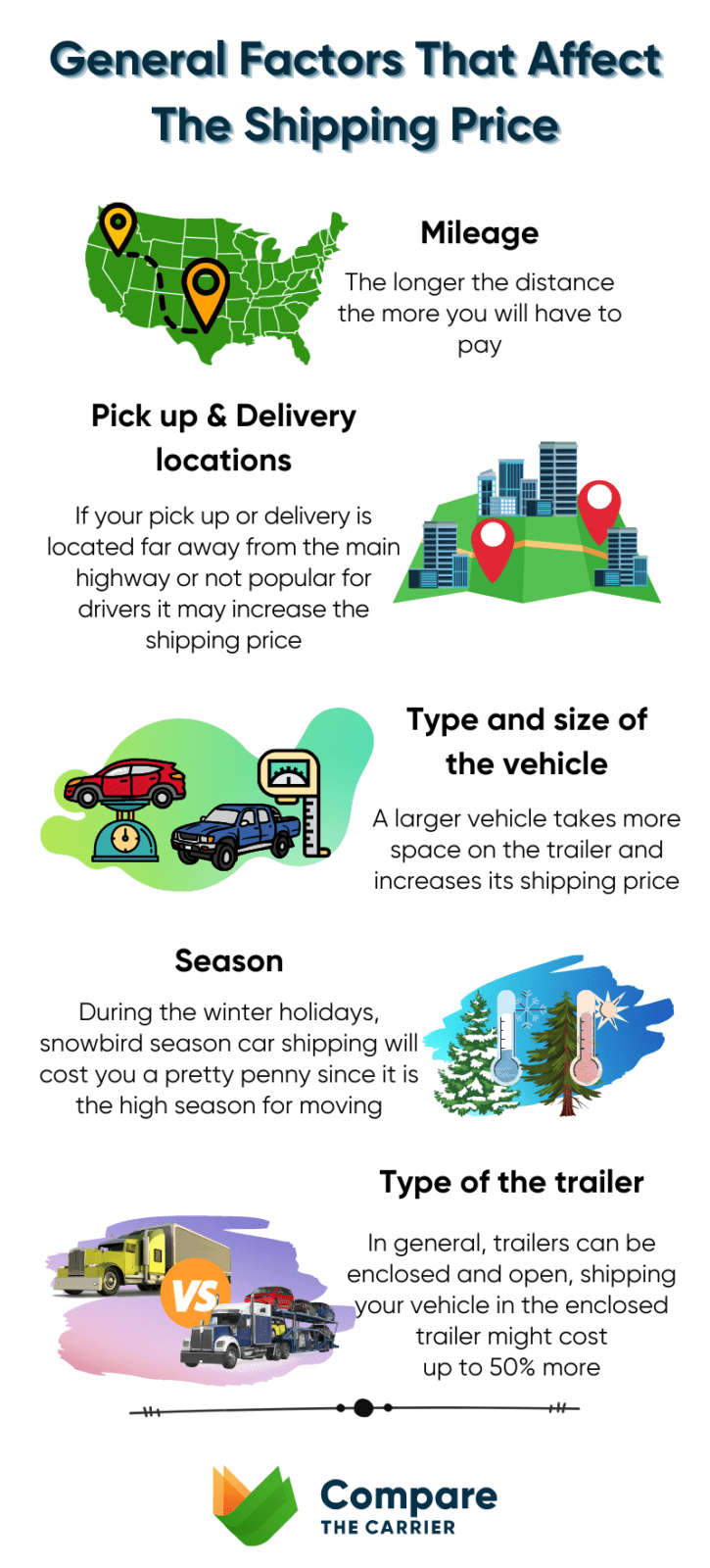 Mileage
First of all, the price depends on the mileage. The longer the distance is, the more you will have to pay. And it's fully understandable since the price for shipping the car for 200 miles cannot be the same as for shipping for 2000 miles.
Pick-up & Drop-off locations
The second factor that also affects the price a lot is the pickup and delivery locations. If you are living in a large city, the driver can pick up or deliver your vehicle right from/to your door and it won't cause any additional shipping costs.
But if that is not your case and your pick up or delivery is located far away from the main highway, if it's a small town that is far out of the drivers' regular route or if it is located somewhere in the mountains, for example, your vehicle will probably be the only one going this way.
Therefore, the price for shipping the vehicle will be higher than on the regular route. But you can avoid that by meeting the driver in a big city nearby or on the highway. It may help you reduce the shipping cost.
Type & Size of the vehicle
Another very important factor is the type and size of the vehicle you are going to transport. Shipping a regular midsize sedan (length up to 190 inches, curb weight up to 3600 lbs) is always cheaper than a shipping pickup truck, SUV, van, or some kind of heavy equipment since a usual car trailer has a specific number of regular spots and if the vehicle is larger it takes more space on the trailer.
So the larger the vehicle is the more space it takes on the trailer and instead of moving 2 sedans, the driver can transport only one pickup truck, for example.
The same thing works for the modified vehicles, since modifications may affect id it's possible to load the car only on the top or bottom deck. It may even happen that the vehicle will require a special type of trailer.
Shipping Season
One more factor to remember is the season. Having your vehicle shipped during the winter holidays will cost you a pretty penny since it is the high season for moving. Also, transportation of a vehicle from northern states with severe weather conditions will also cost more in winter since only a few drivers may be willing to go there and they always ask for extra payment for this job.
Shipping a vehicle during a snowbird season is also not a good idea if you want to save something on transportation (sometimes the price may be twice more than the regular shipping cost).
Snowbird season usually affects southern states like Florida, Georgia, California, Arizona, Nevada, Texas, South and North Carolinas, and northern states including Washington, Minnesota, Michigan, Illinois, Pennsylvania, New York, Massachusetts, Connecticut, New Jersey, and Maryland.
The cold months of late October through January are considered to be the high season for shipping from chilly northern states to warm temperatures of the southern states and during the late April till June, the cars are moved back up north.
Type of trailer
Another thing you should know about before planning to ship your vehicle is the type of trailer.
First of all, trailers can be enclosed and open. Enclosed trailers are mostly used to move brand new, antique, or exotic cars and motorcycles, as they are fully covered and have higher insurance coverage.
Open trailers are more commonly used for shipping vehicles since they are easier to arrange and are also cheaper than enclosed. Open trailers can be of three types:
– Car haulers (used for shipping regular vehicles);
– Flatbed (for vehicles with low clearance, modified vehicles for example pickup truck with utility bed);
– Lowboy (heavy equipment such as bulldozers, boats, and so on).
Based on these factors and the mishaps that may happen while the vehicle is in transit, we highly recommend you request a quote and book the shipping far in advance. It gives you more time to check the quotes and the company will be able to negotiate the best price with the driver. We also advise you to be more or less flexible on the shipping dates. So in case, one driver is asking for a higher rate, the company will have some time to find a driver for a lower rate.