When you have to change your duty station while wearing the uniform of the US army, you face countless problems. One of them is military car shipping. How to arrange the process, and what expenses to plan for it? We are going to answer the following questions in this article:
What Is Military Transport and What Types of It You Can Ship?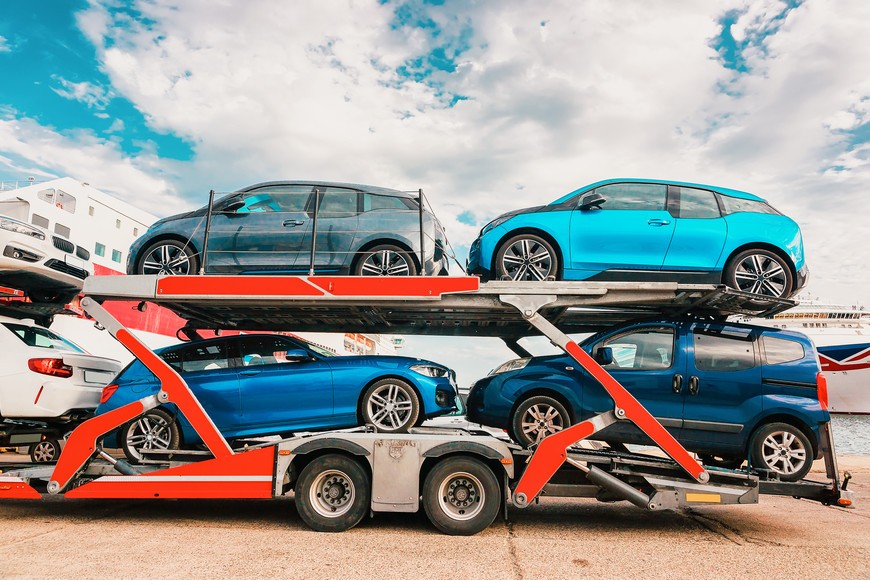 It is quite logical for the military to have their own vehicles. Moreover, in recent years there has been a trend towards an increase in the fleet of military personnel and members of their families. And this creates certain difficulties because from time to time the military must change their duty station and move to a completely different part of the country. What happens in this case with military vehicles? The choice is small. You have to either leave the car for storage at the previous home point or transport it to a new duty station.
Today, military vehicles are understood as the POV of the military personnel themselves and their families, as well as specialized equipment that is used to move in the course of their duties. That is, it is not only your personal car but also the various types of vehicles that you use.
How Does Military Car Shipping Work?
In general, military car transportation works fully the same way as if you are shipping a car being just a citizen of the US. Yet, there are some things that you should consider in advance.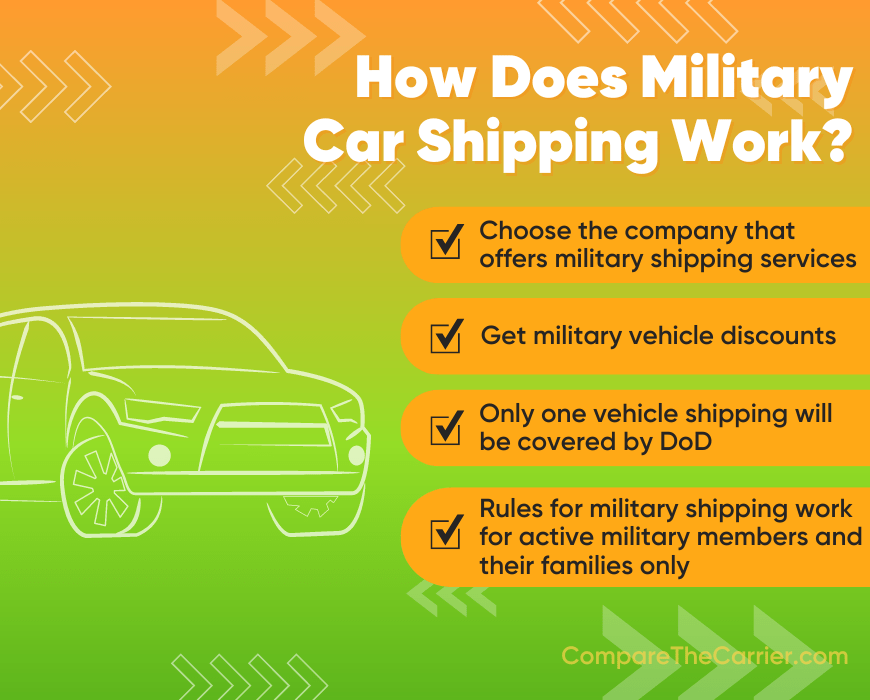 As for the process of military vehicle transport, here is our simple guide on how to prepare for it.
Costs for Military Vehicle Transportation
Prices for the transportation of military vehicles can vary significantly. And it's not at all a whim of carriers. In fact, many factors affect the price of transportation. In Compare the Carrier, we highlight several key factors that can affect the cost of shipping.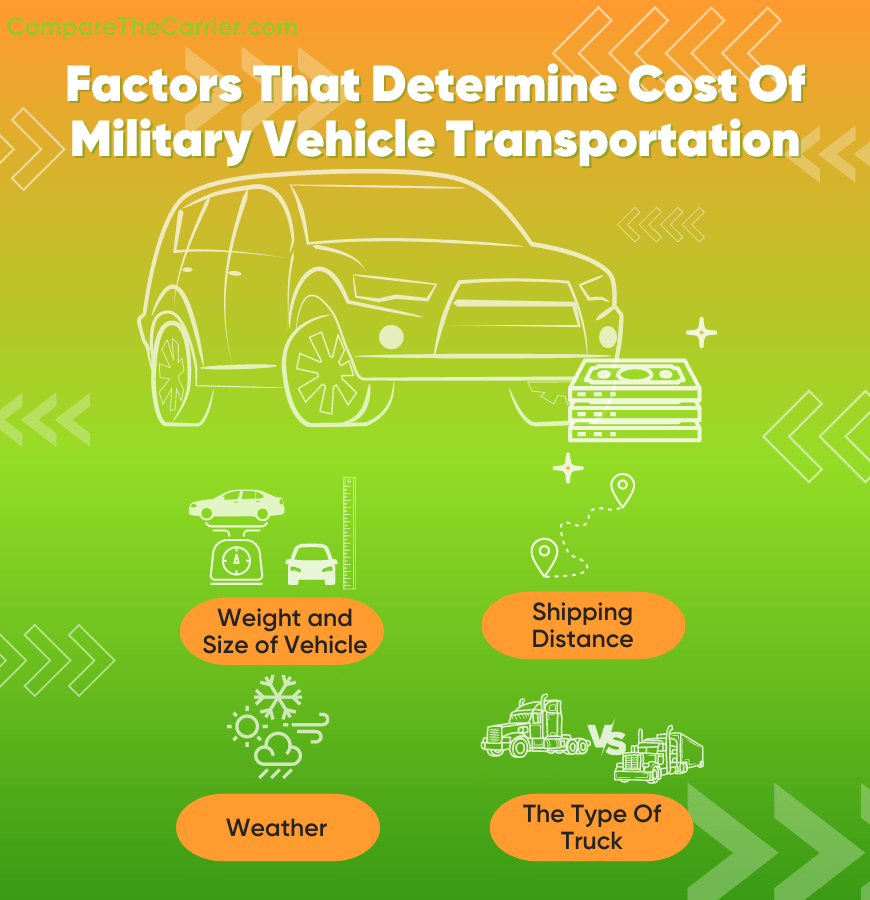 Shipping Distance
The distance between the loading point and the unloading point. It is standard practice for carriers to calculate the cost of transportation by the number of miles. Therefore, of course, the price of military vehicle transport services for transportation within the state or at least the region will be lower than cross-country transportation.
Weight and Size of Vehicle
Quite often, military vehicles have non-standard dimensions, increased dimensions, and greater weight than civilian vehicles. And this affects the cost of transportation.
The Type of Truck
The type of truck that is used for transportation. This is also an important factor.
Weather
During the rainy season or winter, the shipper has to use additional protective equipment during transportation, and the weather conditions themselves can increase the risks, so the rates usually increase during this period.
Besides, the factor of emergency also works. If you need to transport the vehicle ASAP, you may get higher quotes for the shipping order.
On average, there are the following rates to consider.
Please, consider that these rates are relevant for an open car hauler and for a flatbed or enclosed truck, they may be 30-50% higher.
Who Pays for Military Auto Transportation?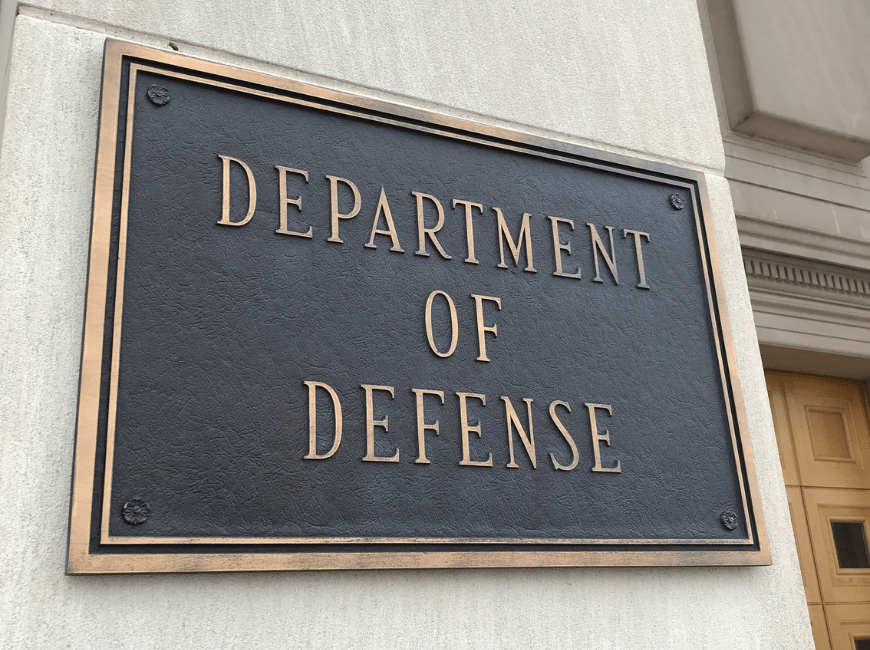 The law offers active military members who get PCS orders to get one personal vehicle shipped for free. As for military vehicles that are not your properties and belong to DoD, they will be shipped for costs of the government too. All other shipping options should be paid for by the military or their family members.
What Types of Vehicles You Can Ship and Where?
There are almost no limits for the type of military auto to ship. But it should meet the following requirements:
Documentation for Military Car Shipping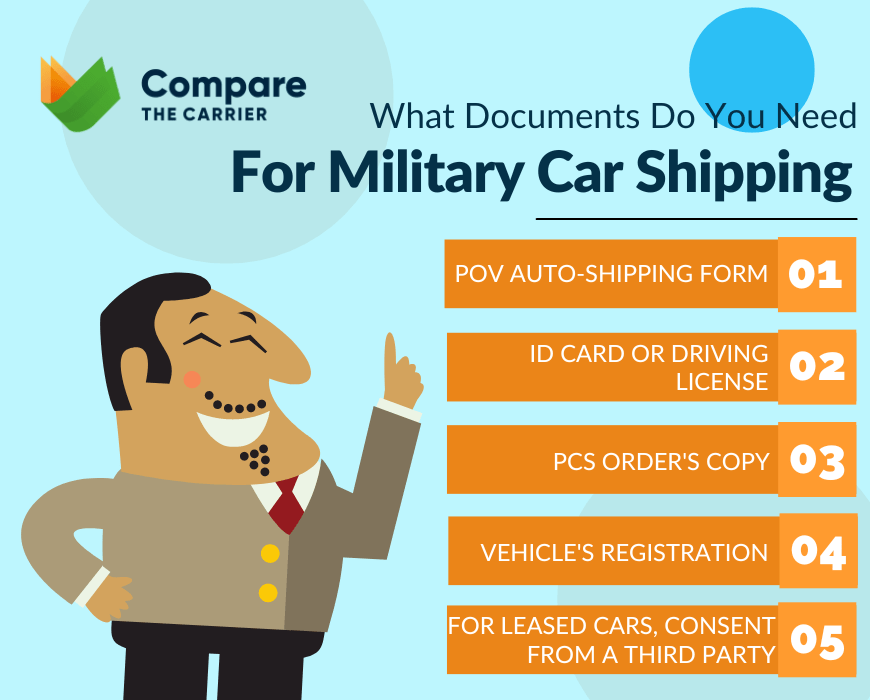 Papers are a must for successful and legal military auto shipping. There are several documents that you need to prepare for hauling your car.
Transportation of military cars is not as difficult as it seems. It is important to choose a reliable carrier, clarify all the details in advance, and prepare your car for the trip. Be sure to check the availability of military vehicle discounts and the price of transportation, and prepare the documents in advance. And our Compare the Carrier service will help you choose a transport company.
Can I rely on customers' reviews when choosing a military car hauler?
You can do that as there are several review aggregators that provide reliable information about military car transportation companies. Yet you can easily rely on Compare The Carrier's information. We offer comprehensive analyses and relevant ratings for military car haulers in all the states of the US.
Does the army ship my POV when I'm relocating to another duty station?
As usual, DoD takes charge to transport personally owned vehicles of the military when they relocate to another duty station. Yet you should remember that sometimes, expenses for family members' POVs will be paid by you except the mileage reimbursement (MALT).
Do I need additional insurance coverage when shipping my military car by a shipping company?
That is a must if you care about your vehicle's safety. Usually, the standard insurance policy doesn't cover third-party transportation issues, so, it will be better for you to contact your insurance company to clarify what options it offers for your military vehicle to be transported.
Do shippers offer discounts for the military and their family members?
Usually, they do. But the amount of discount may vary greatly depending on the car shipping company's pricing policy.