Open auto transport might be the deal for you if you need a fast, easy, and reliable method of transporting your car from one state to another. Open car shipping is fast becoming a favorite among vehicle transporters and regular people who want to move their cars to another location.
One can attribute this to its delivery speed, security, and cost when compared to enclosed auto transport. This article will highlight the following points:
What is open auto transport, and how can you get yourself prepared to ship your vehicle to your desired location? Let's see.
What Is Open Auto Transport?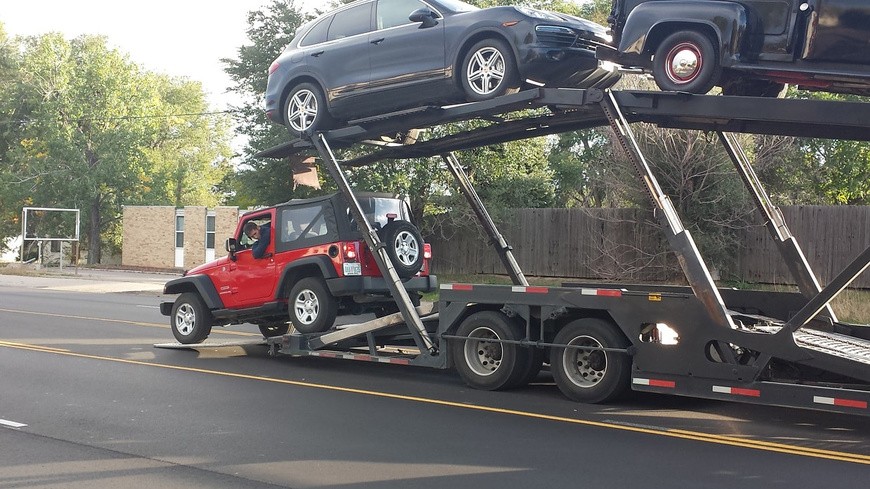 In this shipping method, shippers convey vehicles in open-air trailers, with no walls or covering. But this method of transport exposes the vehicles to environmental factors that may cause damage to them.
How Open Auto Transport Works
Open auto Transport works by drawing up an agreement with a transport company to ship a vehicle to the designated location. The transport company will provide a Bill of Lading to the client to signify that they agree to ship the vehicle.
After this, the company will arrange for a trailer that will transport the vehicle according to the agreement stated in the Bill of Lading and transport the vehicle accordingly. Upon arrival at its destination, the client will take custody of the car from the transport company.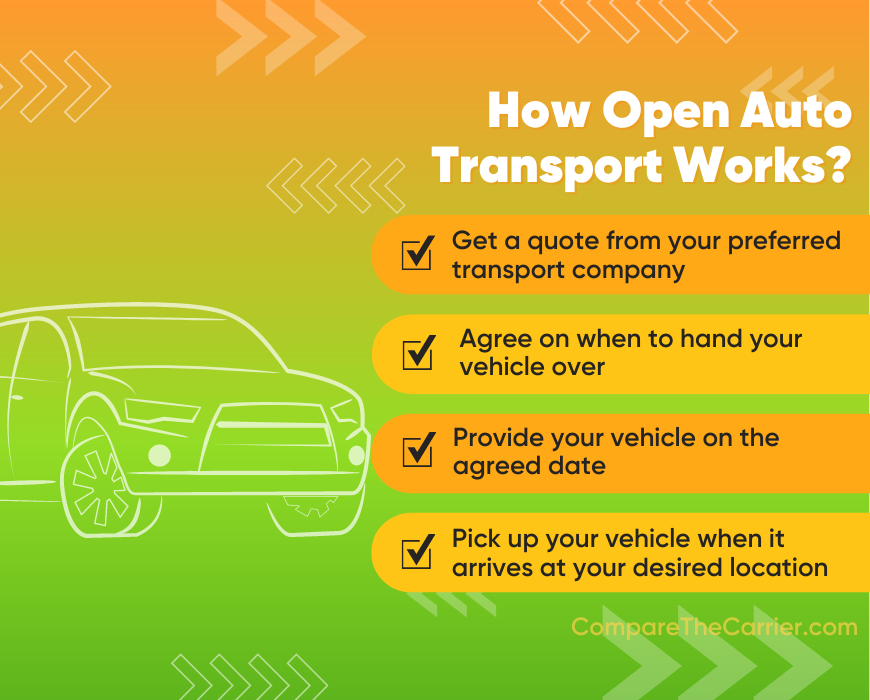 Follow these steps to ship your car with open auto transport.
There are two ways to partake in open vehicle shipping:
Terminal-to-Terminal Auto Transport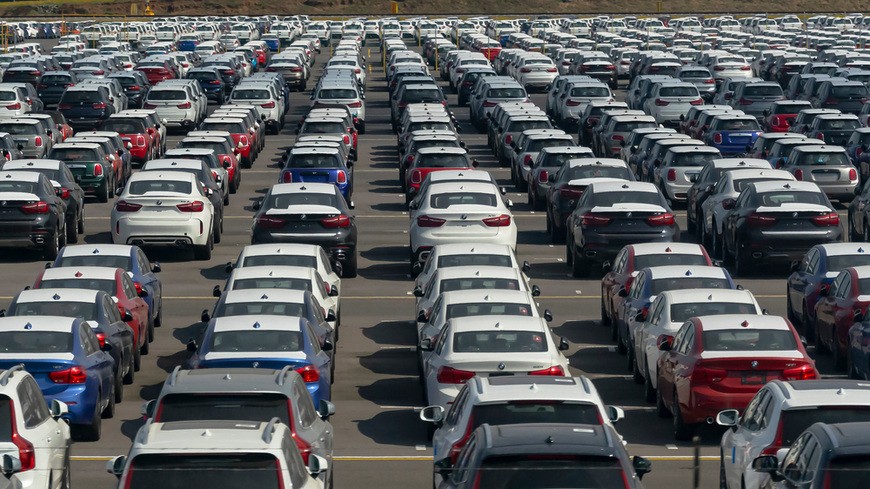 The terminal-to-terminal method of auto transport is a lifesaver for people who cannot be on-site when it's time for the company to pick up or drop off the vehicles. It allows them to deliver their car at the stipulated terminal and pick it up at a different terminal when it has arrived at its destination.
The downside to this method of auto transport is its dwindling demand in modern times. As such, auto shipping companies tend to delay shipping until they can get enough cars to fill up a trailer.
As a result, the car would sit at the terminal after its arrival till the auto shipping company picks it up; increasing the expected wait for delivery. There is a chance of causing damage to the car while it waits at the terminal. Thus, people who want speedy deliveries do not typically go with this option.
Door-to-Door Auto Transport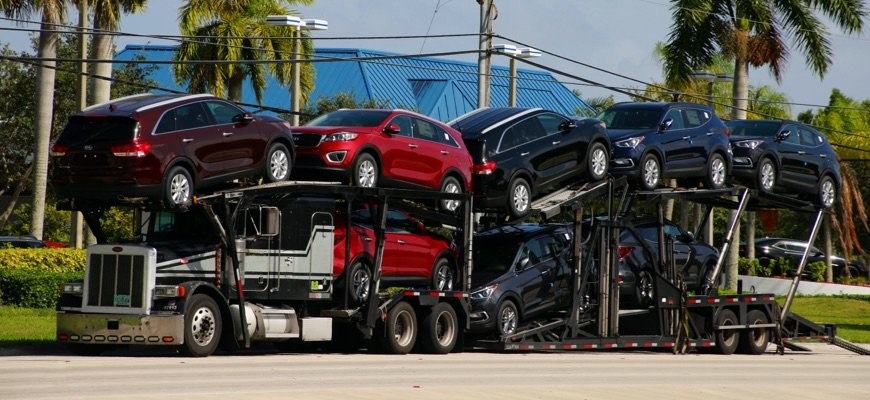 The difference between door-to-door auto transport and terminal-to-terminal auto transport is that with the former, the auto transport company will pick up your car at a place nearest to your location and drop it off in the same manner, making it the faster method of car shipping.
One may wonder why cars are not picked up or dropped off at the shipper's home, despite the fact that this means of auto transport is tagged "Door-to-door". The reason is that car carriers are about 70 to 80 feet long and mostly wouldn't fit in residential areas. So, they prefer to pick up at the nearest possible location.
What Trailers Are Used for Open Vehicle Transport?
There is a range of open auto transport trailers which would suit different cars when shipping. Let's consider a list of some of the trailers and what kinds of cars they ship best.
The Single Vehicle Hotshot Trailer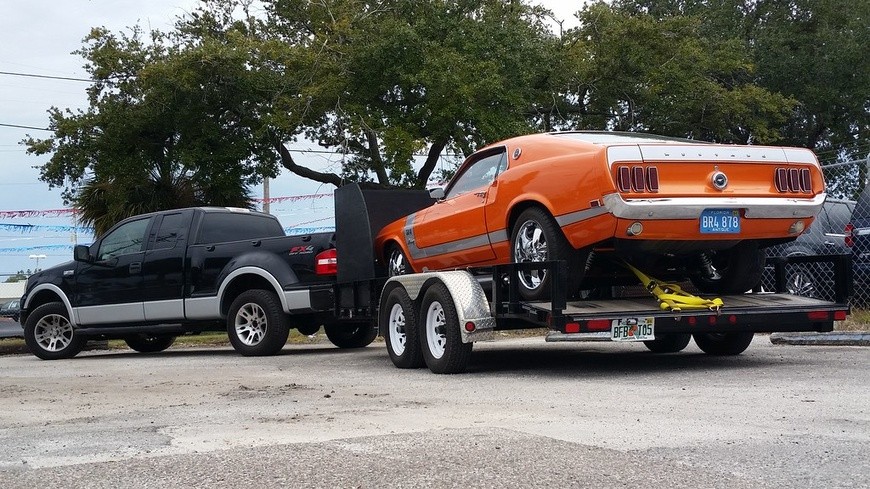 This service is best for transporting single cars across short distances. The single vehicle hotshot trailer comprises a dually truck (a truck with two wheels on both sides of its rear end) and an attached goose-neck trailer that is big enough to carry only one car.
The Single Level Multi-Car Carrier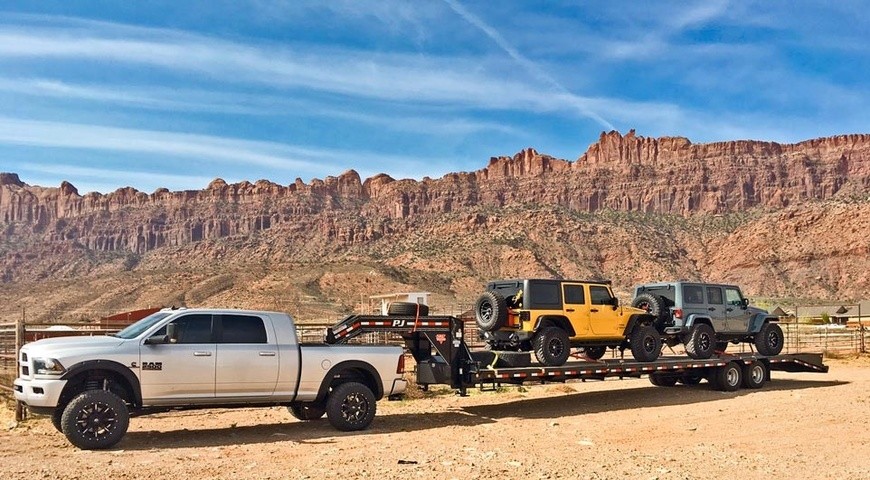 The single-level multi-car carrier hauls all types of autos, including pick-up trucks, SUVs, and small automobiles. It has a record of keeping cars safe from scratches that could cost a fortune to fix, which can be because it hauls only two cars at the same time.
It also has an advantage over the hotshot trailer and the multi-level carrier. Unlike these haulage options, the single-level multi-car carrier is big enough to haul larger automobiles while having the ability to navigate limited spaces.
The Multi-Level Multi-Car Carrier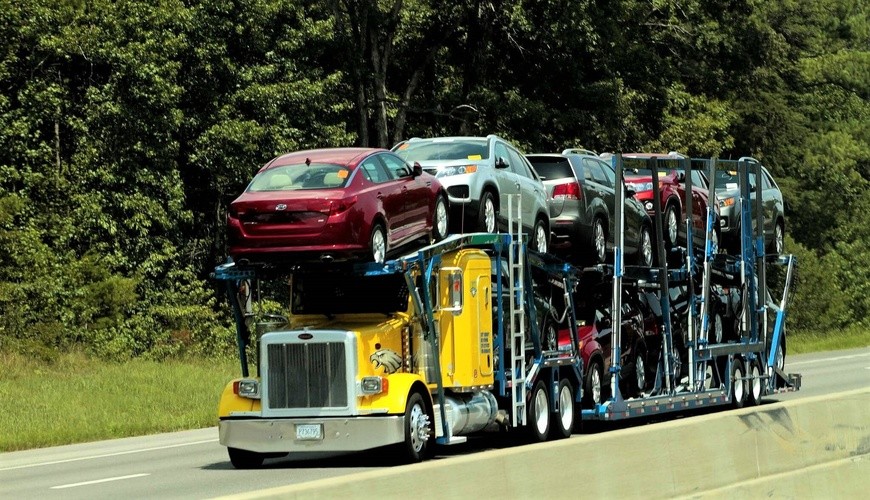 This carrier hauls vehicles on two levels, one above the other. This type of carrier is popular in the united states and can move more cars at once, unlike single-level carriers.
Carriers For Large Automobiles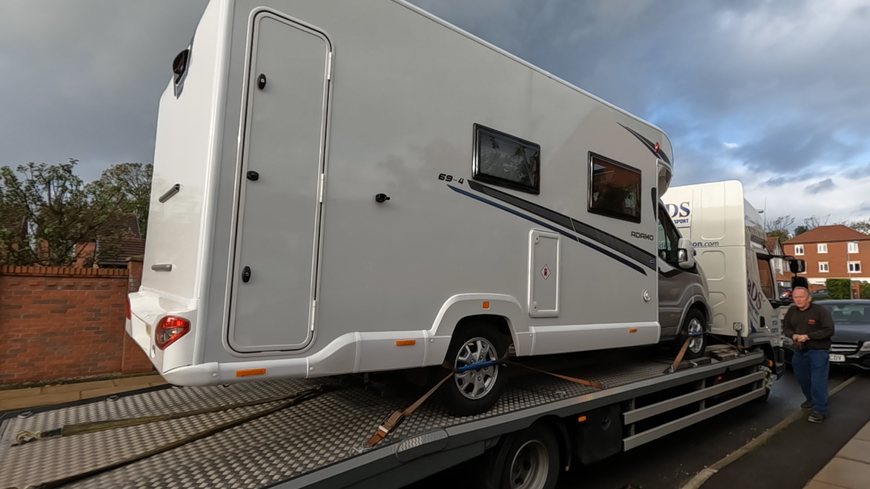 Flatbeds, Drop Decks, and RGNs are common examples of trailers that transport motorhomes, depending on the type.
Single and Multi-Axle trailers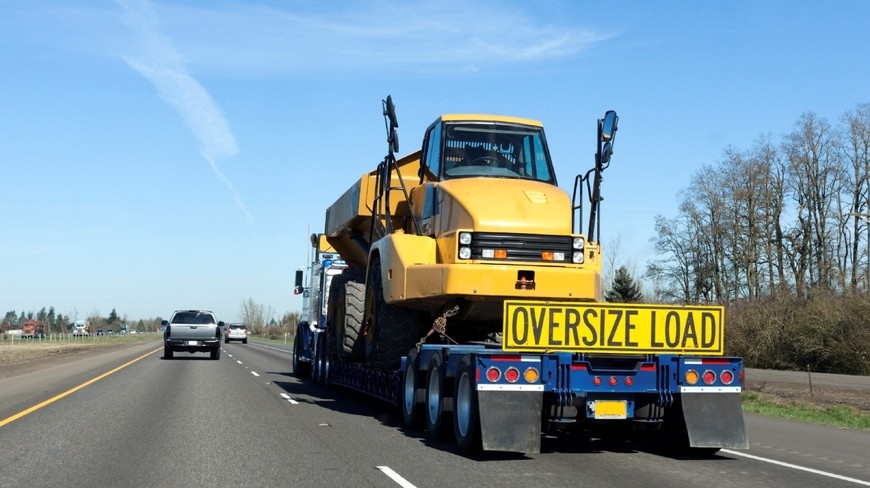 Singe axle trailers, multi-axle trailers, and heavy haul trailers are heavyweight trailers whose design allows them to ship automobiles like boats, heavy-duty construction equipment, and multiple vehicles.
What Does Open Auto Transport Cost?
We can compare the cost of shipping vehicles by open transport from two points of view:
Below is the estimated cost of transporting vehicles, calculated by traveled distance:
| | | | | | | |
| --- | --- | --- | --- | --- | --- | --- |
| | | | | | | |
| Average open Transport cost | | | | | | |
Note: These prices are subject to different factors like the average size of vehicles that get shipped to these distances.
The cost of shipping vehicles according to the size of the vehicles shows the following prices:
| | |
| --- | --- |
| | Average open transport quote |
| | |
| | |
| | |
Note: Different auto transport companies ship vehicles at different prices regardless of vehicle type, size, and travel distance. You can compare different company quotes at comparethecarrier.com
Factors That Affect Open Auto Transport Rates
Here is a breakdown of factors that can influence open car shipping rates.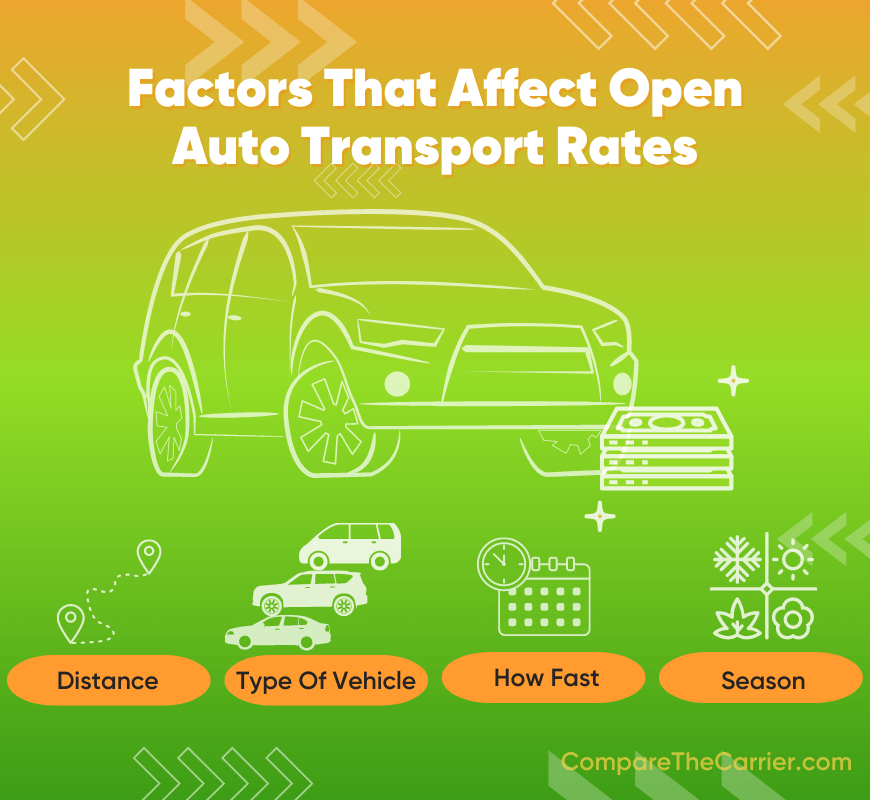 What to Look For
When Getting Open Auto Transport Quotes
There are things you need to look out for in a company when you want to get quotes for their auto transport. Some of those things are: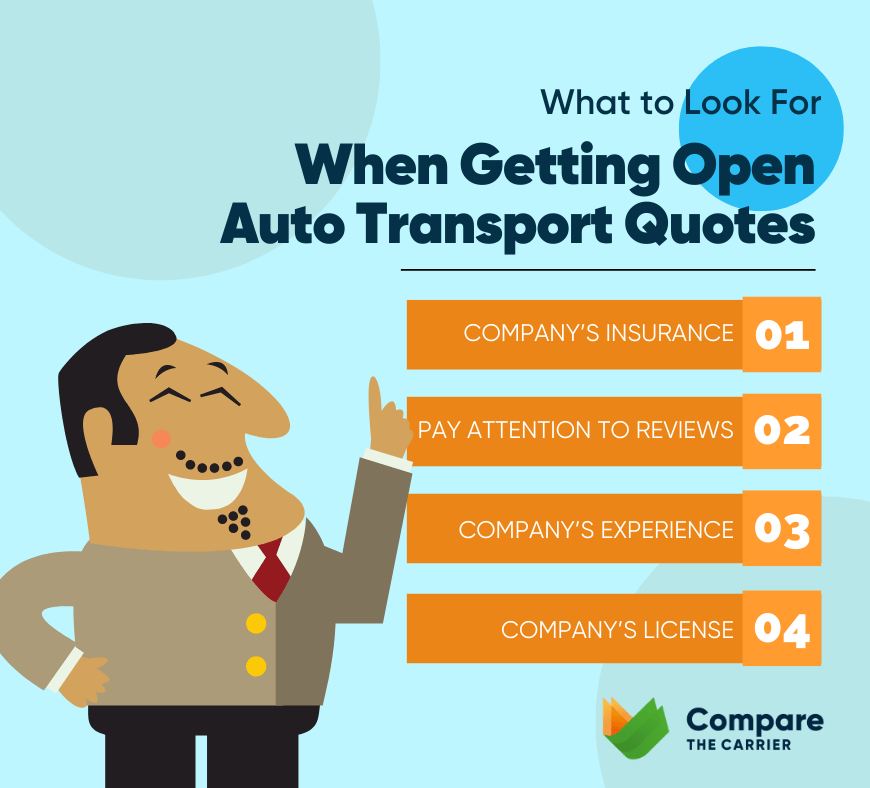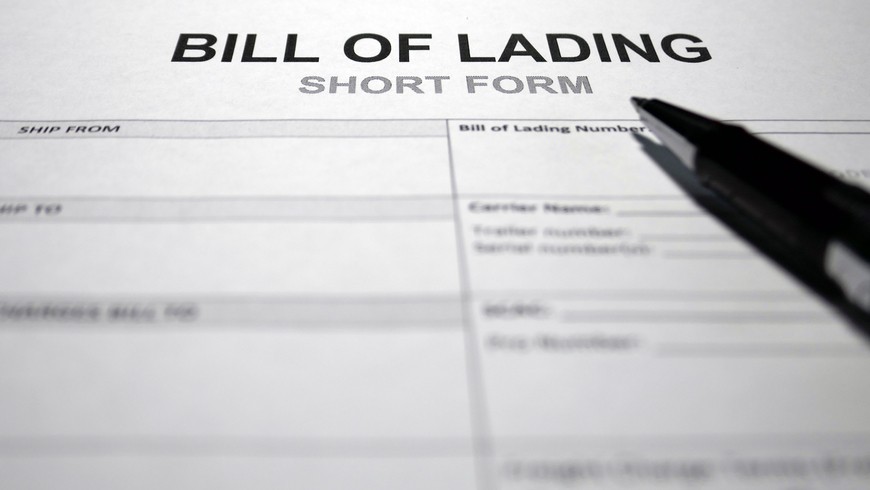 Bill of lading is a document given by the auto transport company to the owner of the vehicle to show that they accept the vehicle for shipment. It is an acknowledgment that the carrier has received the shipment.
Components of the Bill of Lading
Bills of lading contain the following details:
It also includes specific instructions that the shipper would like the carrier to follow when shipping the automobile.
Importance of the Bill of Lading
The bill of lading benefits both the shipper and the carrier company.
Open Vehicle Transport
Frequently Asked Questions
How Much Do You Need to Ship Your Vehicle With Open Transport?
The average price for open carrier shipping is about $1080. To ship a vehicle from one country to another costs about $1200, and a shipping distance of fewer than 500 miles would cost about $630.
What Is the Cheapest Open Car Shipping Company?
Different companies offer unique pricing for open car shipping. To get the best shipping prices, it is recommended to carry out a search and compare quotes from different companies.
Can I Put Some Load in My Car Before Shipping It?
Yes, you can leave some things in the trunk of your car before handing them to the carrier; however, many auto transport companies advise against shipping household items and personal belongings with your car. This precaution serves to avoid theft or damage of such belongings.
What Is the Best Open Vehicle Shipping Company?
Montway Auto Transport, Sherpa Auto Transport, AmeriFreight, and Uship ranked high among preferred auto transport companies. These companies are said to have some expertise with open Auto transport, and they offer reasonable prices.
What Is the Difference Between Open Auto Transport and Enclosed Auto Transport?
The major difference between open and enclosed auto transport revolves around the type of carrier that transports the vehicles. Enclosed auto transport ships vehicles in enclosed carriers while open transport carriers have no covering. 
As a result, there is a greater level of vehicle protection in enclosed auto transport, making it more expensive than open auto transport.