But first, let's clear out some information on the snowbird auto transport. Believe me, there are several important things you should know before using snowbirds auto transport.
Quick links to navigate this guide: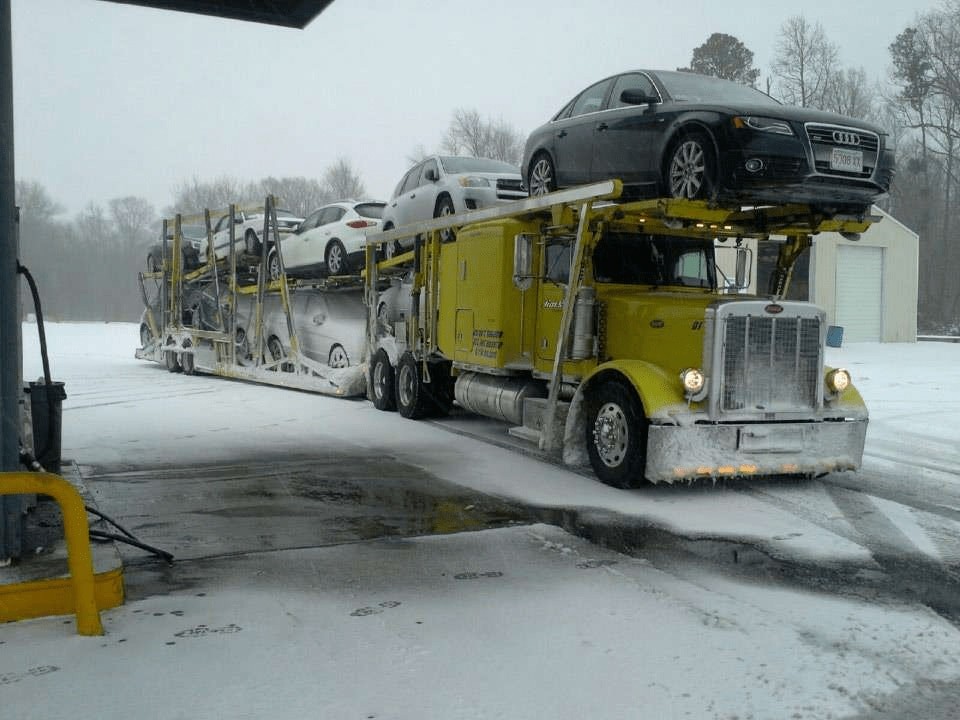 So Who Are Snowbird Car Shippers And Where Do They Move?
Why should one stay somewhere snowy and freezing when it is pretty warm in the southern states? That's the mindset of snowbird car shippers, and it's rather understandable. Who would refuse to enjoy the sun all year round?
The cold months of late October through May are considered to be the high season for snowbird auto transport. It is that time of the year when vehicles are shipped from chilly northern states to warm temperatures of the southern states and vice versa. At the beginning of the season (October-January), the vehicles are transported down south, and at the end of the season (March-May), the cars are moved back up north.
People moving their cars for a few months each year find transportation easier and more cost-effective than renting a vehicle. And that is totally true as hundreds of dollars can be saved on fees and gas especially when getting quotes with Compare the Carrier.
Among Top destination Places for the Snowbirds Transport are the following states: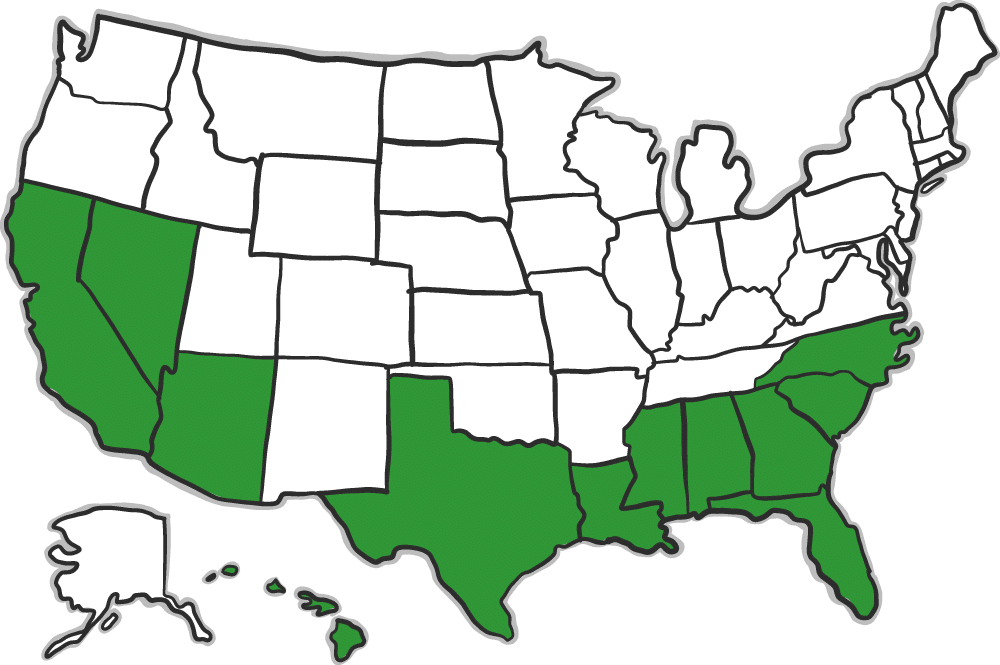 And Top states people move from before winter are: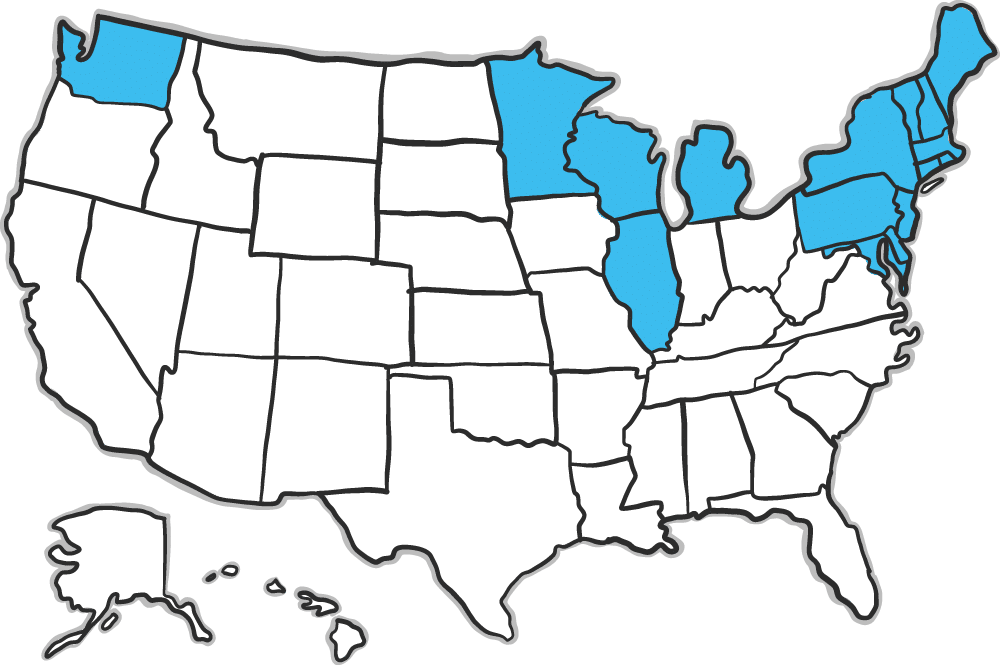 Is Snowbird Car Transport Better Than Driving And How Much Does It Cost?
Snowbird car transport gives you a possibility to travel faster and safer and save some money
Snowbirds car shipping benefits
– Travel Faster:
Of course, driving a car with music on may seem rather attractive, but if you have to travel for a few days, you will get tired. We offer you a chance to take a flight and be at your destination within a few hours while our driver will take care of your car and deliver it safe and sound within a few days.
– Travel Safer:
If you are not a professional driver, driving for days may be exhausting and you may be less attentive, which is rather dangerous. Moreover, if the road is covered with snow or sleet, driving can become a nightmare.
– Travel Cheaper:
When you choose snowbirds car transport over driving you actually save money since you don't have to stop at the hotel, spend money for gas and food, and of course, your vehicle won't have hundreds of extra miles on it and it reduces wear and tear.
What affects the snowbirds' car shipping cost?
Now you are probably wondering how much transportation actually costs. Of course, it all depends on mileage, size of vehicle, season, and availability of drivers on the route.
Even though the list of top snowbird destinations is rather long, the most popular route is probably from the Big Apple area, some parts of Philadelphia and Boston to the most popular cities in Florida: Tampa, Orlando, and of course Miami. If you are planning to move your car on this route we highly recommend you plan your relocation far in advance and be as flexible with pick-up dates as possible.
If you are flexible with pick-up dates, a driver can be found for the most reasonable price since being two times higher than usual during the snowbird season.
But in case you need to leave earlier than the driver arrives, that is totally fine and there is no need to panic. You can ask your friend or neighbor to release the car or hide the car key near the house and let the driver know about it. When he comes to pick up the vehicle, he will take some photos and send them to you so you will be sure everything goes well.
Below you can see the list of prices on popular routes for the snowbird car transport: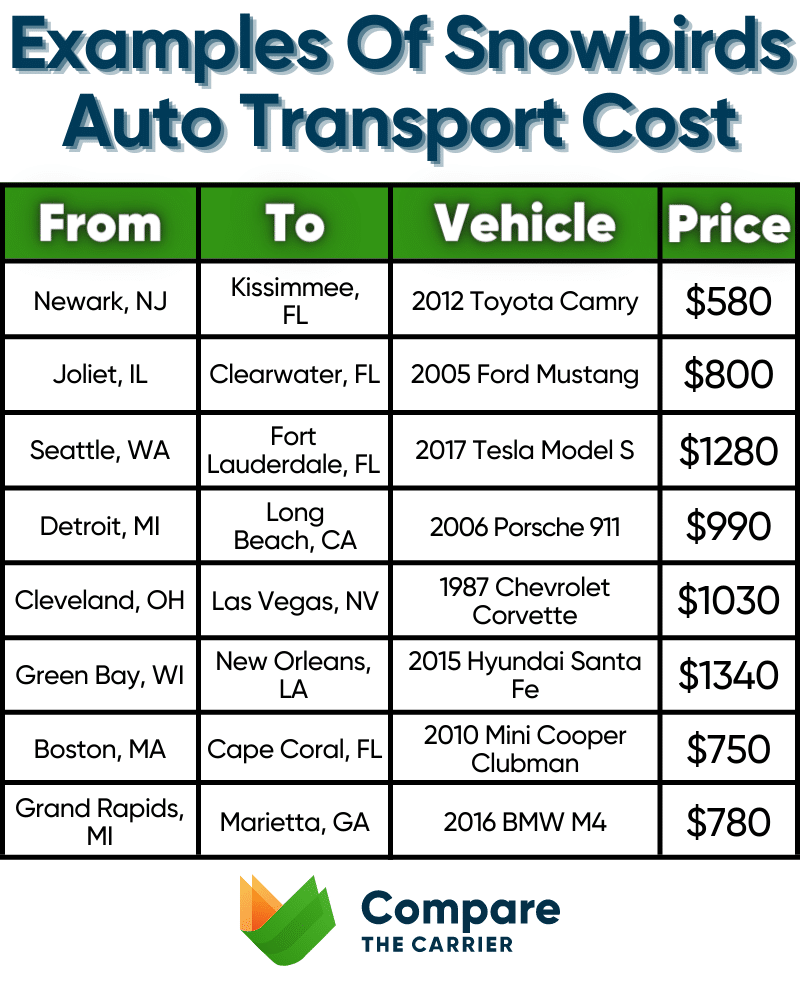 How Does Snowbirds' Car Transport Service Work?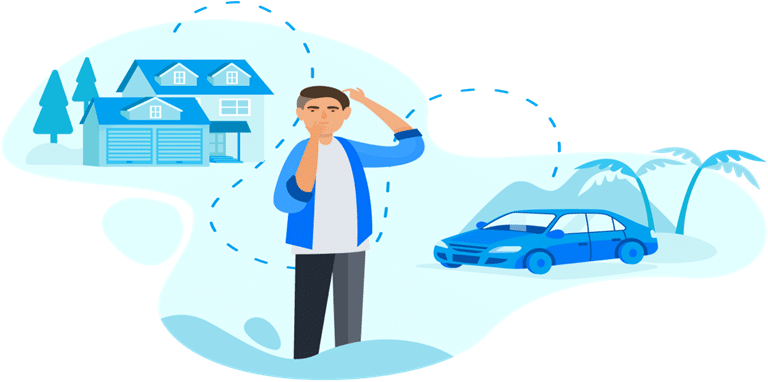 Even though shipping a vehicle during a snowbird season may require extra time and preparation, it is actually no harder than shipping a vehicle at any other time of the year. To have your vehicle transported you need to do only a few things which are described below.
First of all, request a quote at Compare the Carrier. Just enter your zip-codes for pick-up and drop-off locations, dates, year, make, and model of your vehicle. Set up your free quotes and receive the estimated rate within 20 minutes.
After getting estimated shipping rates you need to choose the company you will work with, to help you we prepared for you this top of 25 best auto transport companies.
Once you decide to proceed, simply contact your shipping agent via phone, email, or text message and provide the exact pick-up and delivery addresses and also the credit card information. When you provide the details, you will receive confirmation paperwork in your email. Simply check it, finalize and the shipping agent or carrier company will start looking for an available carrier for you.
Once the driver is assigned to your order, you will get his information including name and phone number via email and text message and he will call you a day before the pick up to negotiate the exact time.
A day before delivery the driver will call you to negotiate the delivery time. When you receive the car at the drop-off location check the car condition and pay the driver.
And so with minimal time loss and effort, you can receive your car at the other end while enjoying your second summer in the southern state.
The Benefits Of Our Snowbirds Car Shipping
Companies we provide you quotes with have thousands of happy customers who chose them for snowbirds car shipping and leave hundreds of positive reviews. That is all because we only work with companies whose top priorities are customers and always doing our best to suit everyone's needs and pocket.
As we all know, when people move for a season, they are moving lots of personal items. Great news that most companies allow you to move 100lbs of personal items in the trunk or below the window level without any extra payment.
Also, there are a bunch of discounts that you can ask for:
– discounts for regular customers;
– military discount;
– business discount: (for dealers, body shops, and any other businesses);
– multi-load discount (shipping two or more vehicles at the same time and on the same route);
– students discount
If you are still not sure whether to proceed, simply request a free quote by following this link and you will get the estimated shipping cost from several top-rated companies within 20 minutes.
Snowbird Auto Transport Tips
People who have moved at least once can say how important it is to make a list of things one should do before leaving your house for a season. It also probably happened to you that you forgot something and asked your friends to grab it at your house and mail it to you or maybe you just bought a new thing instead. To make your move easier and remind you of some things that can be easily forgotten in the hustle of moving we have prepared a short checklist of things to do before you leave your home in the north and head south for the winter.
What to do before you leave your home checklist.
– Clean your home. It is great to come back to a clean house and rest after moving instead of cleaning everything up.
– Make sure to bring all outdoor furniture inside, unplug appliances, and turn off your water.
– Arrange phone calls forwarding to your new house or cell phone.
– To save some money, you can pause your cable and internet service.
– Make a list of things you are going to take with you and cross them out while packing.
– Set house alarms and ask your neighbors/friends to check your house from time to time.
– Book your car shipping in advance and plan what things you will ship inside the car and what will be mailed.
– Clean your vehicle before transportation so the driver can see the damages (if any) and note them down in the BOL.
– It is also advisable to be more or less flexible with shipping dates. This way the broker will have enough time to find a driver for the most reasonable price and you will save some extra money on car shipping.
Or go and start comparing snowbirds' auto transport rates!