In this Florida car shipping guide, we prepared a list of topics we covered to navigate you: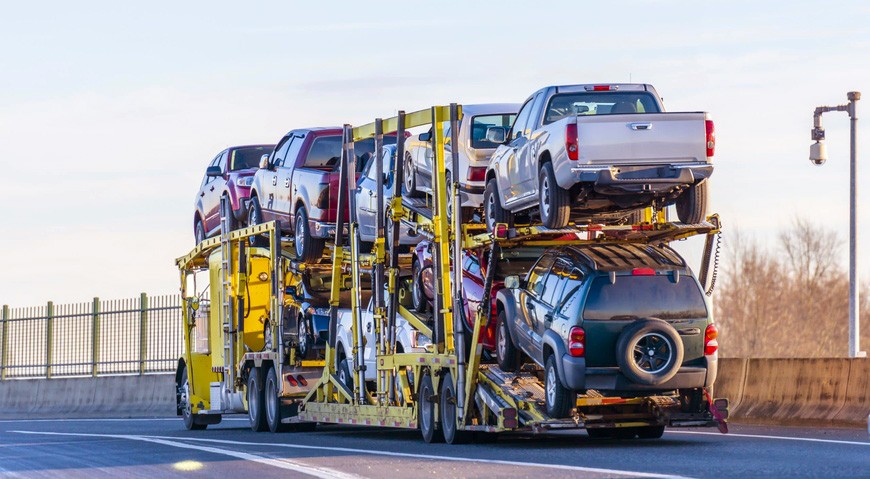 Why Do People Move To Florida?
To start with, there are too many reasons why people are moving here, but we will take a look at only a few of them. The main reason is probably that Florida has no income tax. Yes, it is one of the seven states that do not collect income tax. And as this is a part of the Florida Constitution, it is very unlikely to change in the near future.
Tons of offers on how to spend your weekend is another great reason to move: you can go camping, visit Disney resorts, go to the beach and choose a new one each weekend and we are sure it's impossible to get bored in Florida. Florida has lots of state parks where you can go to enjoy beautiful weather, activities, and time with your friends or family. Besides that, if you own an RV or a Travel Trailer, it will be much easier for you to stay there overnight. The Florida Keys and Key West are another reason to move to Florida as you will be able to enjoy one of the most popular vacation destinations at any time.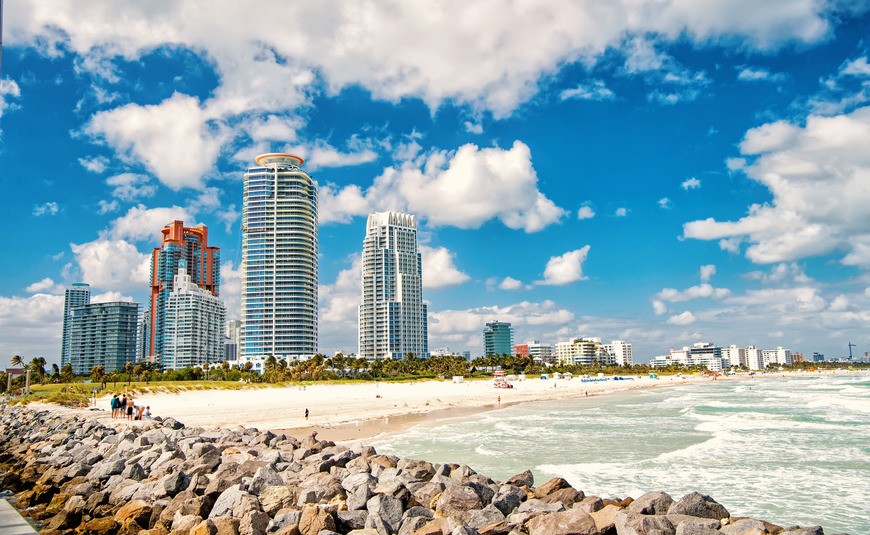 The most popular places to move to in Florida are of course Tampa, Orlando, and Miami. There you can both find a good job and have lots of ideas about how to spend Friday evening. If you prefer to stay away from large cities, you can choose Jacksonville, Tallahassee, Panama City, or Pensacola.
Most Popular Florida Car Shipping Routes
& Average Shipping Rates
If you are planning to move to Florida for more than just one season, the perfect time for moving is anytime from April to late September. That is the time when snowbirds move to northern states and the price for shipping a vehicle to Florida is extremely low (it may be as low as $0.4 per mile) on popular routes (Massachusetts, New York, Pennsylvania to southern parts of Florida).
Also, to get more rates examples from NYC to the nearest state you can request a quote comparing on our site or check this state-to-state towing guide.
Such routes as Chicago-Indianapolis -Tampa-Miami, Seattle-Miami, Detroit-Miami are less popular but drivers go these ways once or twice a week. The average cost on such a route may be as low as $0,6 for a midsize sedan.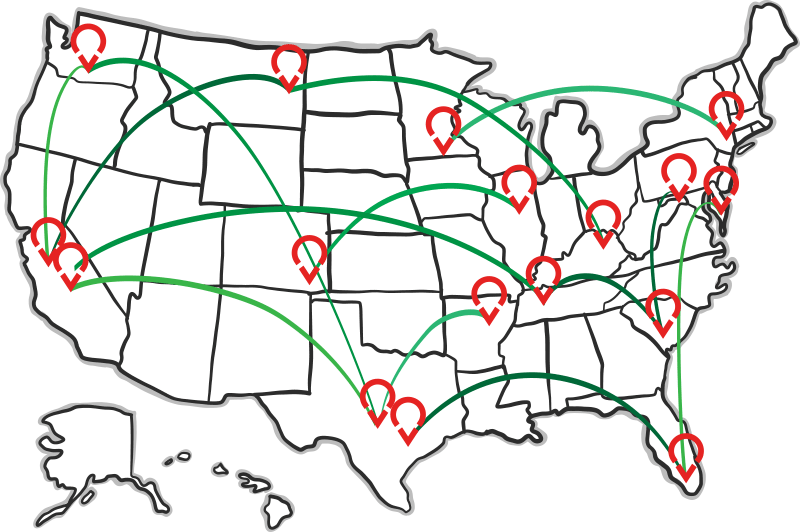 If you are planning on moving a vehicle from westerns states like Oregon, Idaho, Nevada, Arizona or central states like Montana or the Dakotas, it's better to book a spot on the trailer far in advance as drivers on these routes plan their schedule far in advance and the last minute booking may cost extra. The price here may fluctuate from $0,7 to $1 per mile depending on the route and availability of drivers.
To get more detailed info on shipping rates to New York and across the country, you can check this guide.
Best Florida Auto Transport Companies
As for the carriers, there are lots of great shipping companies located all over Florida, but we will name only the top 4 of them.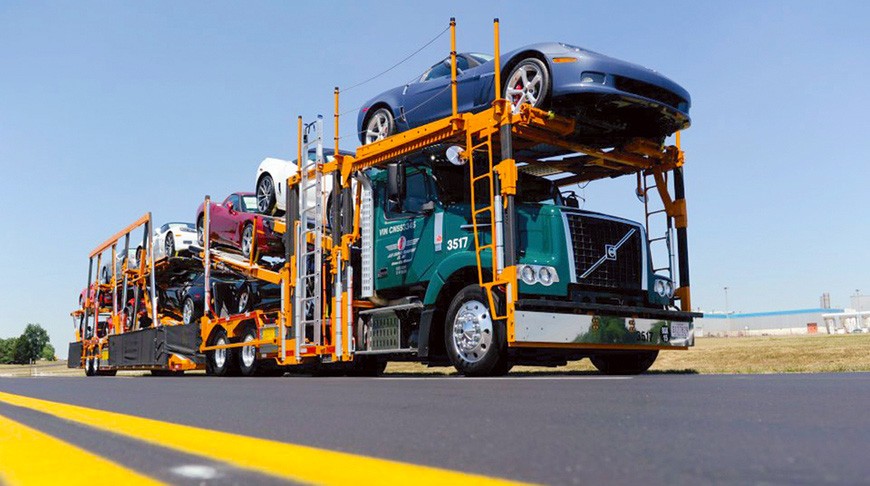 Let's start with enclosed shipping. As we noticed, the most popular enclosed car carrier in Florida is Springs Country Carrier. The company owns up to 40 enclosed trailers of different sizes: 1-, 3- and 6-car haulers. The dispatchers schedule drivers' routes 1-2 weeks in advance depending on the distance of the route. The company covers almost all states excluding the Dakotas, northern parts of Maine, New Hampshire, Michigan, Montana, and Idaho.
The most popular open car carrier is Express Inc., which is based in Naples, Florida. The company started as a family-owned business a few years ago with a husband being a driver and a wife being a dispatcher. Since then, it has grown a lot and the staff of the company includes 4 dispatchers and 8 drivers, covering the states of the East coast and Midwest.
Another company we work with is called A1 Carrier. The company is in the suburbs of Tampa and mostly covers the route from Michigan, Illinois, Indiana and Ohio to Florida. But as they pass Kentucky, Tennessee, and Georgia, they also pick up and deliver vehicles there. The company has only 4 trailers and 2 dispatchers, but despite this, it is very customer-oriented. The dispatchers and the drivers always call the customers to negotiate the time and notify that they are in the area and in case any delay happens, they do their best to find the best solution.
And of course, we would like to mention a great local carrier, who is ready to go anywhere in Florida. The company is managed by two brothers and is called Today Shipping. The company is located in Kissimmee and specializes in both towing inoperable vehicles and regular transportation.
If you are looking for a national car shipping service check this top of companies to find the best open auto transport company or this one to find a professional enclosed car shipping service for your car.
Florida Car Moving Preparations & Moving Tips
So once the driver gets assigned to your order and you know the time of the pickup, it's the perfect time to prepare the vehicle for shipping.
First of all, remove all vehicle's loose parts, tags, and plates because road cameras may take a photo of one vehicle instead of another and a ticket can be set to you by mistake. It's easy to prove your vehicle was transported by sending the Bill of Lading, but this will take some time and when you move to a new place it is better if you don't have additional issues to take care of.
During the pandemic, it would also be nice if you disinfect the vehicle before releasing it to the driver (and after you receive it at the delivery location as well).
And of course, the most important thing is to check your car thoroughly at the delivery location. As you probably know, once the driver is about to drive the car on the car hauler, he inspects the vehicle for any damages. In case there are any, he notes them down in the Bill of Lading. Once the vehicle is delivered, we advise you to do the same thing: check your vehicle and if there are any new damages, take some photos and note them in the Condition Report. After that make 1-2 estimates in a workshop and submit a claim to the insurance company.
Even though issues may happen to anyone, we believe that with the right company your move will go smoothly. You can submit a quote with Compare the Carrier and have the list of the best companies to choose on your route.