Making a decision on what type of auto transport to use can be exhausting. In most cases, open car shipping is the best choice, but sometimes the only right decision is to use enclosed car shipping. We prepared 5 main reasons to choose enclosed auto transportation and would be happy if it helps you with your shipment.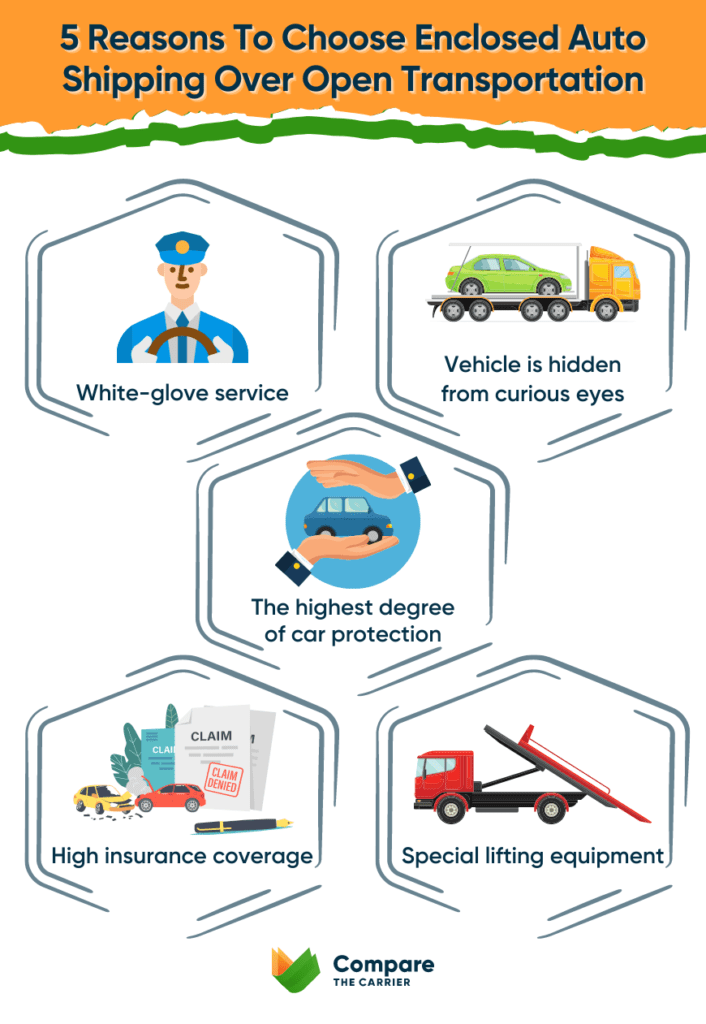 The highest degree of car protection
The enclosed transportation service offers the highest degree of security and protection. The vehicle is sealed from adverse weather conditions, rocks, and other flying road objects during the transportation process.
The vehicle is hidden from curious eyes
Besides that, the vehicle will also be hidden from curious eyes at the truck stops and the enclosed trailer prevents any unwanted passersby from giving access to it or damaging the vehicle.
Enclosed car shipping companies offer white-glove services and hire only highly experienced drivers. They are rather well-versed with antique, exotic, high-value vehicles, which means that your car will receive a greater degree of care.
High insurance coverage also comes alongside the enclosed shipping service and that is one of the reasons why it is more expensive than open transportation. For enclosed transportation, it can be up to $300 000 per car.
Special lifting equipment
Enclosed trailers are very well equipped and one of their most important advantages is a hydraulic lift gate or special extended long ramps.
Looking for an auto transport? Go here to start comparing shipping companies' rates and save on auto transport!