If you are buying a motorcycle online or planning to ship your own bike but cannot decide what kind of transportation to choose or how at all to choose the best company from the wide range of different offers, this article is just what you need. Here we will cover the next topics:
Open & Enclosed motorcycle shipping
The cost of motorcycle shipping: enclosed VS open
Benefits of using motorcycle shipping broker
How to avoid motorbike shipping scams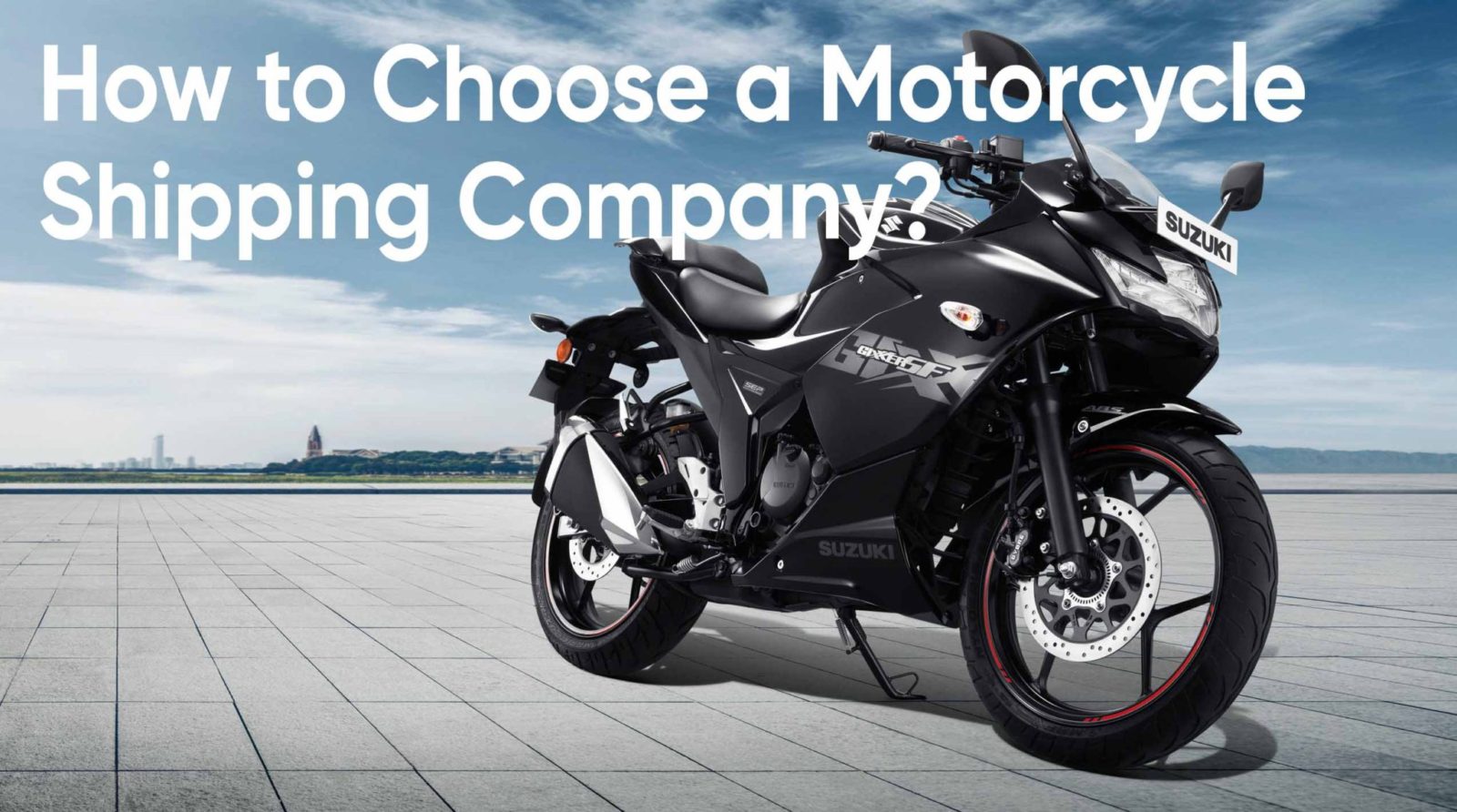 Open & Enclosed motorcycle shipping
Whether you are shipping a car or a motorcycle, there are always two different shipping methods available: an open motorcycle shipping and an enclosed one.
Open motorcycle shipping is exactly what it sounds like: a carrier company uses an open trailer to move some bikes at a time. This service is usually quite cheap, but if you are considering it, make sure that you understand that weather conditions or outside elements (like small road pebbles) may damage the motorcycle.
For moving motorcycles, we recommend enclosed motorcycle shipping especially when the vehicle needs to be shipped for quite a long distance (400 miles and more), especially when moving vehicle from state-to-state. Enclosed motorcycle shipping may also be of 2 types: hardside or softside, but in both ways, the bike is secured from outside elements. So if you choose this shipping method, the weather or anything else will not damage your motorcycle's paint, seat leather, or the bike itself.
If you are shipping bikes that you use daily, we advise you to choose between open and enclosed motorcycle shipping depending on your budget. But if the vehicle you are shipping is brand new, show, or classic models we advise you to opt for enclosed transportation. Such vehicles are usually one of a kind and it can be extremely difficult and much more expensive to replace their parts in case they are damaged than to pay for the enclosed shipping. Moreover, with the enclosed vehicle transport, you can keep your nerve by knowing your motorcycle is completely safe.
The cost of motorcycle shipping: enclosed VS open
Motorcycle shipping services can be rather expensive sometimes, but using the cheapest service may not be a good idea as it does not always mean you receive the best service. When asked whether to choose open or enclosed motorcycle shipping, we recommend our customers to choose wisely depending on what vehicle they are shipping and what condition it is (brand new, classic, inoperable, or just an old bike that you want to fix).
In the table below there are estimated rates for you to better understand the price difference between open and enclosed motorcycle shipping on different routes.
| | | | |
| --- | --- | --- | --- |
| | | Open | Enclosed |
| Portland, OR → Oceanside, CA | 2018 Kawasaki Ninja H2 | $560 | $830 |
| Coeur d'Alene, ID → Denver, CO | 2010 Kawasaki Vulcan 900 | $450 | $640 |
| Dearborn, MI → Baton Rouge, LA | 2020 Triumph Scrambler 1200 XC | $530 | $790 |
| Lexington, KY → Hollywood, FL | 1965 Triumph Thunderbird | $600 | $890 |
| Plymouth, MA → Henderson, NV | 2000 Harley-Davidson Road King | $1020 | $1350 |
| Billings, MT → McAllen, TX | 1997 Suzuki Savage Cafe Racer | $980 | $1300 |
| Memphis, TN → Albany, NY | 2011 Harley-Davidson Sportster 1200 | $500 | $760 |
Benefits of using motorcycle shipping broker
Usually, our customers look for some motorcycle carrier, not a broker, even though a broker company has a rather big list of benefits. Let's focus on the five main benefits:
• Motorcycle transport market.
It is probably the most important thing since the broker works with lots of different carriers and can offer you both enclosed and open transportation. Also, a lot of companies have their own database of professional drivers as well as those we are staying away from.
• Great customer service.
It is also a key part of a broker company's duties. Once the deal is negotiated with the driver, you should be provided with his phone number. But in case he does not answer when you try to reach him, the broker company representatives are always online and ready to answer all your questions and do their best to resolve your issue as soon as possible.
• Time-saving.
Looking for an experienced professional career all by yourself is very time-consuming and can be such a headache sometimes. You have to look through a long list of carriers, check their reviews, whether they are insured, contact them to check if they go your route within a specific time frame.
And even if you are lucky to find a carrier all by yourself, there is always a possibility that the carrier may suddenly cancel or postpone his trip and you will have to look for somebody else. When you choose a broker company you do not care about that. They do all these things for you and you only need to release the bike at the pick-up and then receive it at the delivery location. Yes, it is really that easy.
• Insurance.
When choosing a reliable transport broker, you can be sure that your vehicle will be fully insured during transportation whether it's enclosed or open motorcycle shipping.
• Vehicle preparation.
If you are shipping a vehicle with a broker, you can forget about some kind of special motorcycle preparation. You can only be asked about some trivial actions like cleaning the motorcycle and having ¼ of a tank of gas. Though you can check our step-by-step motorcycle shipping guide to be fully prepared.
How to avoid motorbike shipping scams
The easiest way to get your free quotes with Comparу the Carrier, as all companies we provide you quotes with are licensed top-rated companies with a rather big experience in this industry.
In case if you are doing research and comparing quotes yourself remember that there are a lot of companies that work unfairly. We still highly recommend you be aware of some common scam technics:
• Low pricing:
Giving a very low price that does not include some fees or taxes is a popular practice among transportation companies. Make sure to check the agreement they send you before signing it since if the price suddenly changes and you will decide to cancel the shipping, the company can make you pay the cancellation fee according to some small unnoticeable note at the end of the agreement.
• FULL payment upfront:
Of course, not all companies who ask for the payment upfront are scammers, but how can you be sure about that? We wouldn't recommend you to check that especially if your shipping cost is rather high. We advise you to go with the company that divides the payment into parts. For example, a smaller part is charged after pick up and the rest at the time of delivery.
• No website:
If the broker company does not have a good website with detailed information about the company, its history, articles on shipping vehicles, we recommend you choose somebody else. Sometimes it happens that companies are open for a short period of time to make money by scamming people. They do not have time to work on their website, collect reviews, and so on. They just open one company, take customers' money and disappear leaving their users with nothing but regrets and then in a little while they open another company.
To make sure that you avoid a scam company you can choose one from our list "top 25 motorcycle transport companies". All companies in this list are checked by thousands of happy customers, that moveв their bikes without any problem.
If you are looking for quotes from top companies, you can follow this link, set up your quotes, and make your motorcycle shipping service quotes comparing as easy as pie.