Now you most likely need transport delivery services from the auction itself. Possibility of delivery to the wallet of any client. Because transport services are not a subject of discussion for the company, it concerns only the sale of cars. Accordingly, no one will look for a cheaper option and spend time on this. As a result, it is not uncommon for the delivery to the car owner to exceed the cost of the car itself.
This situation is especially unpleasant for dealers who have already managed to announce the cost of the car and the margin, which can simply go to cover transportation costs. Do you think that it's okay and you can't resolve this issue? Perhaps, but not a fact. As a rule, the auction gives a couple of days to pick up the cars, and after that it starts charging large sums for keeping the lot on its territory, so there is not much time.
That is why we have prepared an article for you, in which we will consider transport companies that are ready to take on the transportation of a car from an auction on favorable terms for the client. Compare the Carrier it's a project created to help compare shipping quotes from the best auto transport companies and save your time and money. We hope that the information below will be useful and will allow you to fulfill your dream for a reasonable price.
Copart is the world's leading online auction site for used, salvaged and clean certified vehicles. Copart Auto Auction has a lot to offer for used car seekers, auto wreckers, dealers and various auto repair shops.
Before bidding, Copart members must upload a copy of a valid government-issued ID to their Copart account and pay the Basic or Premier membership fee. When registering as a legal entity, you must upload the ID of the company owner. Uploaded documents are reviewed in one to three business days, so try to upload them in advance so that your account is already activated by the time you want to place bets.
There are several bidding options available to bidders: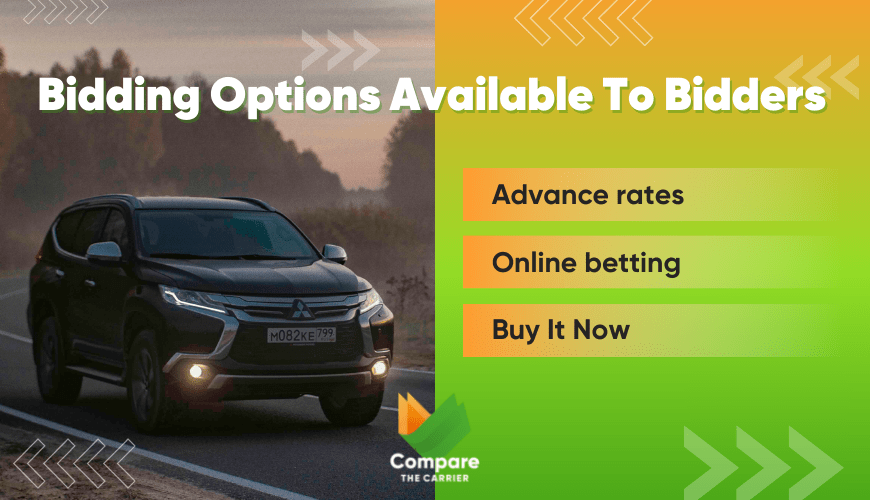 Advance rates
Copart Members may place pre-bids on vehicles at any time, up to 2 minutes or 2 lots prior to the start of bidding for the lot they are interested in. When placing a preliminary bid, you determine the value of the car before the sale. Your pre-bid will be submitted during the online auction – it can win if it is the highest of the pre-bids and no bidder bids higher during the online auction. Please note that if there is a tie between the pre-bid and the online bid during the auction, preference will be given to the bidder who bid during the online auction, not the pre-bid.
Online betting
With the help of patented online auction technology, participants are involved in the online buying process from their computers or mobile devices. Bets can be placed from a computer, phone or through a broker by selecting the automatic bidding feature or by offering your own bet – a giant bet.
Buy It Now
You can bypass the bidding process for certain vehicles in the Buy It Now section. While these items can be bid on if you wish, you can also redeem them in advance at the listed price. All purchases made in the Buy It Now section must be collected from the warehouse within 3 business days, including the day of sale. Otherwise, an additional charge ($20.00 per day) will apply for each additional day of storage.
After your bet wins, you need to resolve the issue of delivering the car to the point you need.
How Does Copart Auto Shipping Work?
Delivery of a car purchased at a Copart auction will be very expensive for its owner if you do not address this issue in advance, do not think through all the details and order it directly from the organizers of this auction. However, if you do not want to spend extra money, you should contact a professional car transport company.
And in principle, Copart is not a trucking company and therefore you should not hope that the transportation process will be organized properly. Turning to professionals will guarantee the careful delivery of your car to its destination. However, here it is worth being extremely careful and very scrupulous in choosing a transport company. It is necessary to evaluate its activities in terms of the following positions: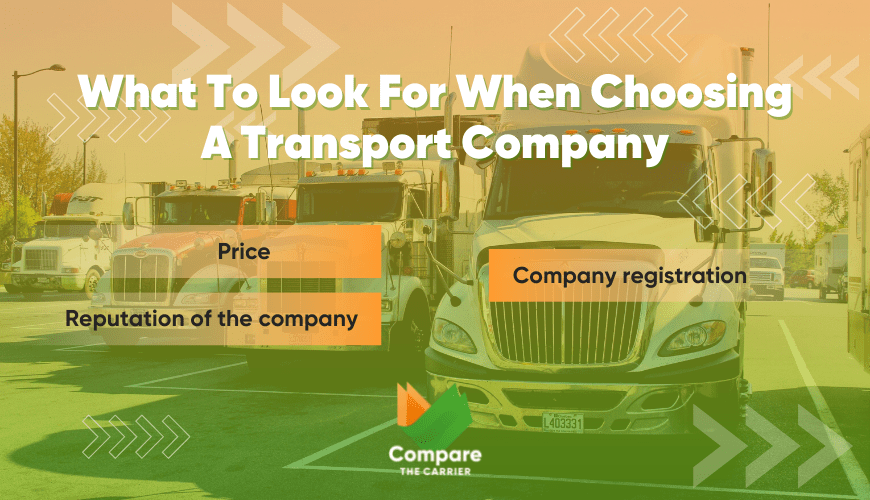 Price
Yes, transport companies offer prices much lower than copart delivery, however, there is a difference there. Therefore, you should carefully study the proposals.
Reputation of the company
The price is certainly important, however, the safety of the car and compliance with the agreed deadlines is no less important, and therefore it is worth ordering services only from a company that has a high trust rating and has repeatedly helped people with the solution of such an issue as the delivery of auto from Copart.
Company registration
Presence of company registration and proper qualification of drivers. The company must have valid licenses such as an MC number registered with the FMCSA. While rankings are good signs of experience, knowledge, and success, make sure the company you hire has the right tools and skills to deliver auction vehicles. It's no secret that the cars put up for auction are rarely in good condition and therefore, special care is required when transporting them.
That is why, it is worth resorting to the following sequence of actions:
If you prefer to pick up the vehicle in person, remember the following 5 conditions:
How Much Copart Auto Shipping Cost?
You should not focus on the cost of shipping a car from state to state when it comes to delivering a car from an auction. Standard car delivery does not imply that any special conditions will be required. In the case of auto Copart delivery, there are several nuances: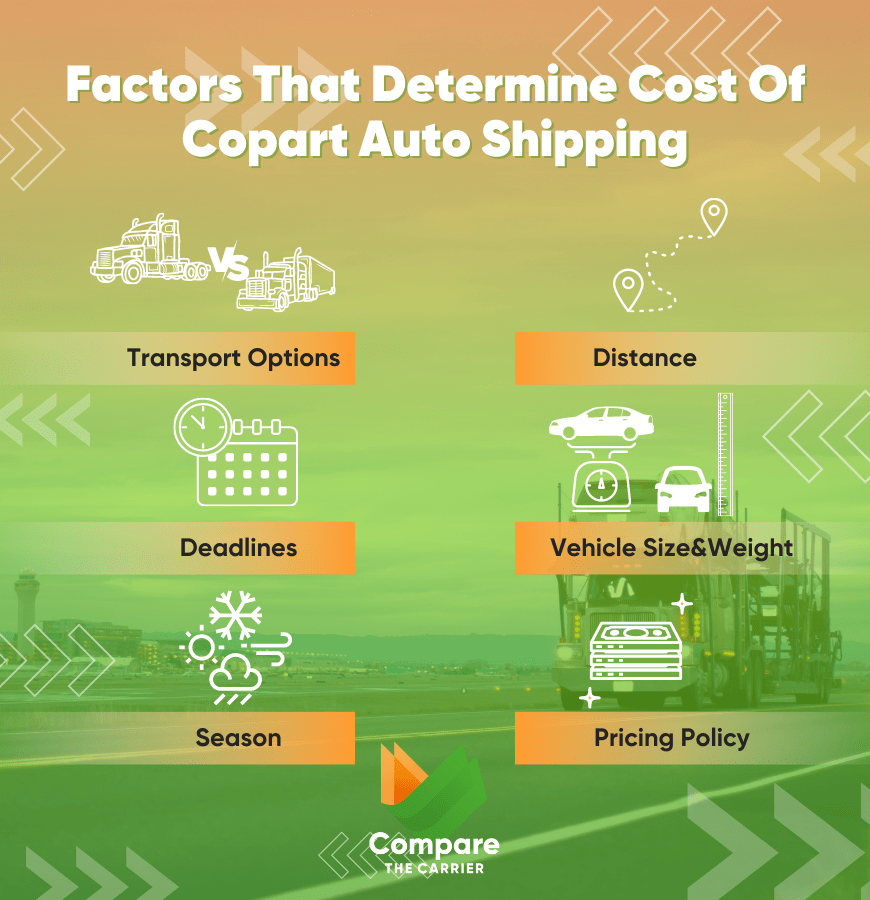 Pricing of ship a car from Copart is also affected by:
Top 5 Copart Shipping Companies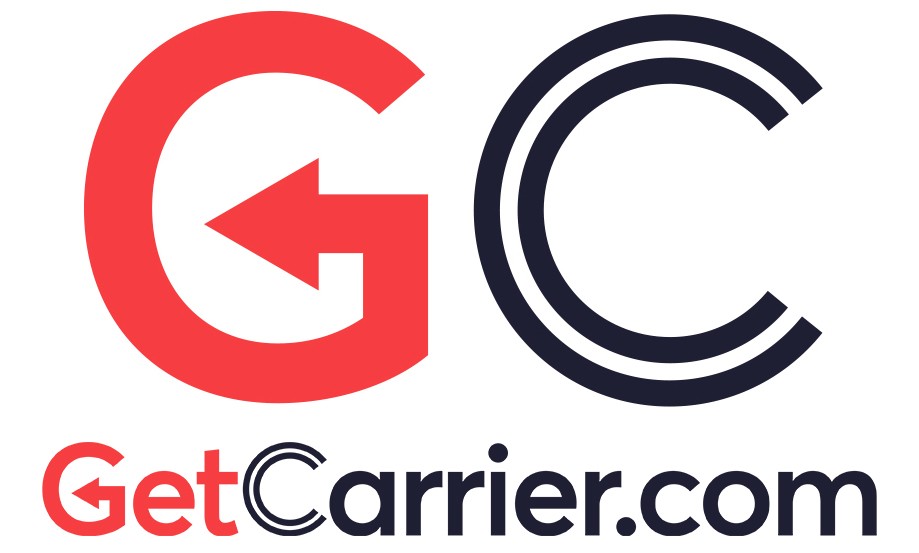 The company has an impeccable reputation in the transport services market and a high trust rating among US residents. Among its advantages are: a high level of professionalism of drivers, a high level of service, timely delivery of cars to their destination, and more. It is worth noting that the company offers special, more favorable delivery conditions for dealers.

MoverJet Logistics – is about: no prepayment when ordering a service; a high level of service that provides peace of mind to the customer and the confidence that cooperation will not be accompanied by unexpected unpleasant "surprises"; support 24/7.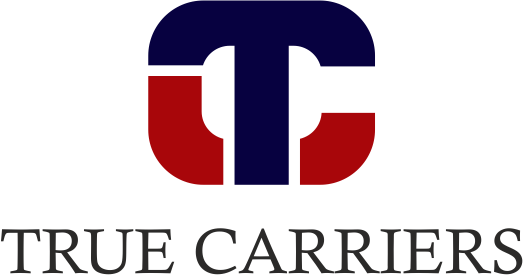 The company has proven itself in the US transport services market. Reviews of cooperation with her indicate that she can be completely trusted with the transportation of such special goods as a car from an auction. Trusting the transportation of this company, you can be sure that everything will be done in the best way and no excesses will arise. In addition to the high level of service and professionalism of drivers, the company also boasts no prepayment when ordering a service and pleasant prices for car transportation.

#4. Move Car Auto Transport
Move Car Auto Transport is licensed and accredited by Federal Motor Carrier Safety Administration or FMCSA. Her team provides car transportation services at the highest level. When ordering a service in it, you can be sure that the car will arrive on time and in the same condition in which it was sent.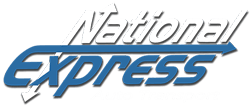 #5. National Express Auto Transport
The company is licensed in the market. It employs only experienced drivers with at least 5 years of experience behind them. No prepayments, hidden fees and deadline violations – everything is clear, fast and without delay.
What Documents Do You Need When Shipping From Copart Online Auto Auction?
Follow the steps below to organize your shipping process quickly and efficiently:
Separately, you should settle issues with the company that will provide transport services. Here we are talking about auto insurance, as well as the responsibility of the company for the safety of the car. This will require a contract and a bill of lading.
How long does it take to deliver a car from an auction?
Delivery times vary depending on where and from which delivery is to be made. In each case, they are defined.
How much does it cost to transport a car from an auction to a customer?
The price is formed based on a large number of factors, including: distance, point of departure and point of arrival of the car, the weight of the car, dimensions, condition of the car, etc.