Shipping a car is an important step in moving out of the states. Depending on where you are moving, you might have quite a few options in mind regarding your car. But before deciding on one, you need to explore all the options.
Options Regarding Moving a Car to Another State
There are quite a few options for anyone looking to move their car to another state.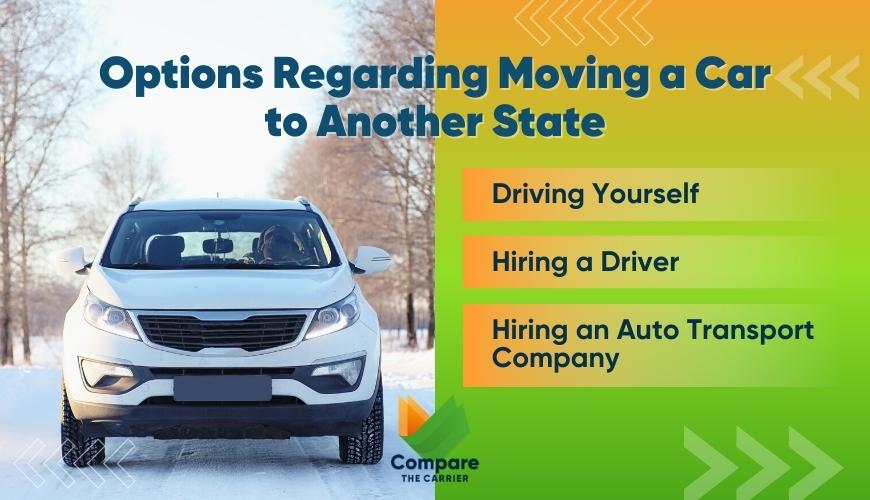 Driving Yourself
Driving yourself to the destination is the most thought-about option. It is the first idea that comes to everyone's mind. Whether or not you should opt for this option comes down to the distance, as the fuel cost is a major setback in driving your car to your new home. However, driving can be a safe bet if the distance is under 500 miles. Above that, fuel prices won't add up in your favour. For driving over long distances, you might have to consider factors other than fuel cost, such as:
Considering all these points, driving your car to the state where you are moving is not a practical idea as you would also have a million other things to do. Driving on a long route would be the last thing you would think of doing.
Hiring a Driver
Hiring a driver to drive your car to your new place requires a lot of trusts. Even if you ask a friend or family member to do this favour, you still need to consider a lot of factors, such as:
And if you hire a professional driver for this purpose, the costs of his services and his background check are something anyone would tend to avoid, with all the hectic shifting stuff already going on.
Hiring an Auto-Transport Company
By far, hiring an auto transport company seems to be the safest option out of all. To many, hiring an auto-transport company might be expensive, but that's not the case. The charges are justified if you consider the distance and the protection, they provide to your car with zero hassle.
Tips for Shipping Your Car to Your New Home
Here are a few things you can do to ensure a sound auto shipment on your end.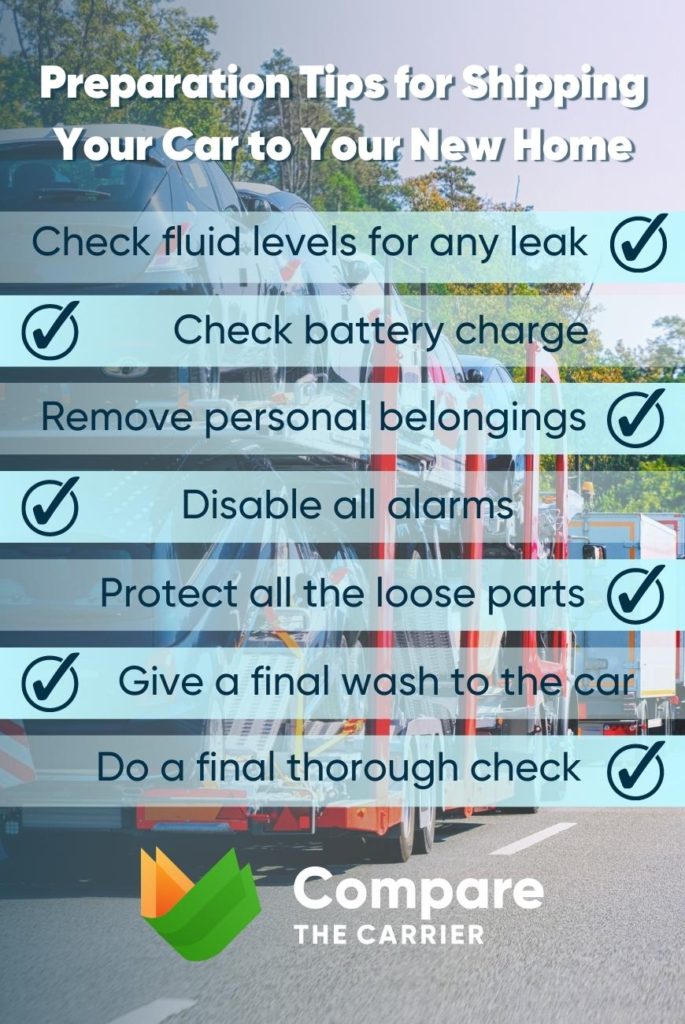 How Much is a Vehicle Moving Out of State Cost?
For a rough estimate, the cost may be from $1000 to $2000 for a coast-to-coast move. Or $500 to $1000 for a North-to-South move. It is almost impossible to quote an exact price for shipping a car by an auto transport company as it depends on various factors.
Factors Affecting Shipping Rates
If you check with different auto transport companies, you will notice that each has different shipping rates. Rates differ on various basis. These include: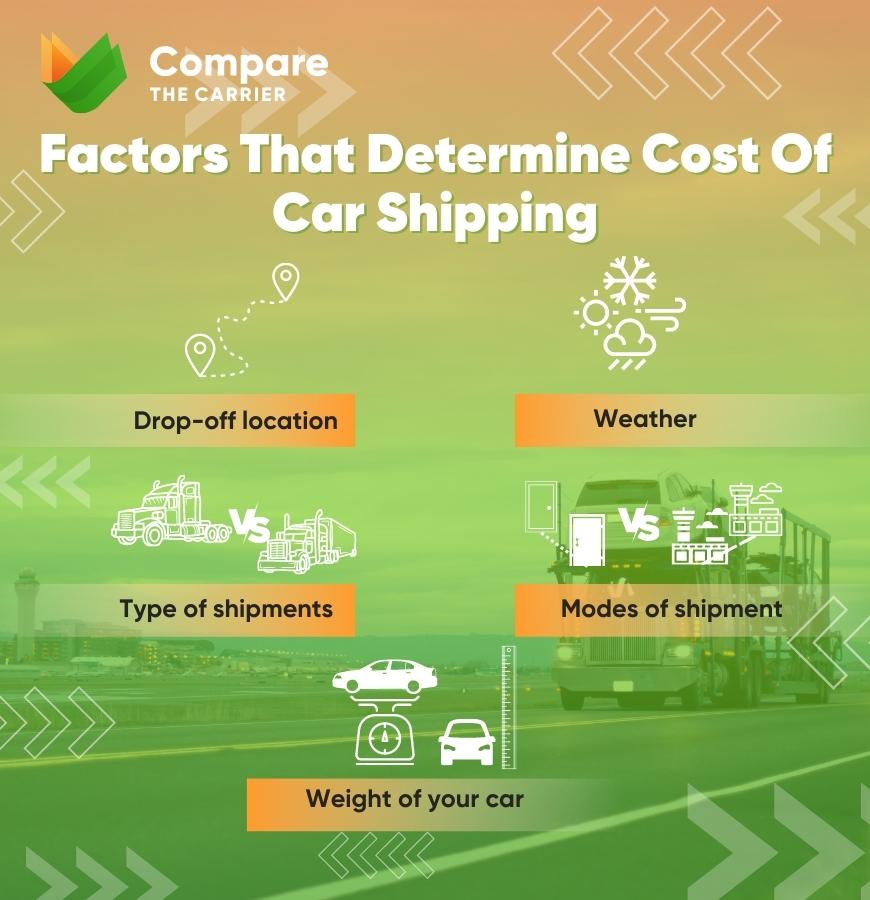 Average Shipping Rates on Certain Routes
It is impossible to give an exact price quote for auto shipping without knowing the particulars of the vehicles and other details. Here are a few price quotes calculated for specific cars to specific destinations.
By now, you must be wondering about the best shipping companies in the auto shipping business.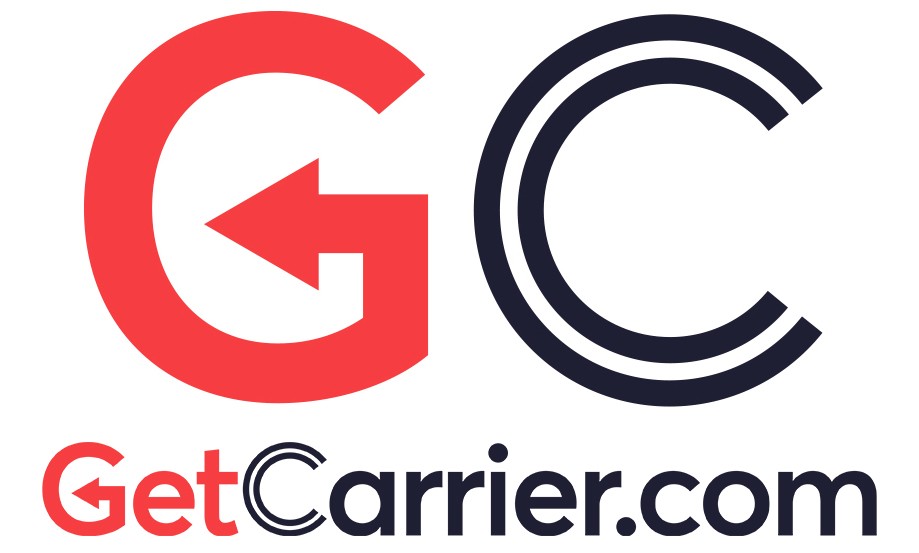 For cheap and hassle-free car shipping, GetCarrier is an ideal option. It helps you in finding trusted auto transport carriers.

Moverjet Logistics is a five-star rated company. With them, you don't have to worry about your vehicle in transit as they have experienced drivers. Also, their charges are quite affordable in comparison to their top-notch service.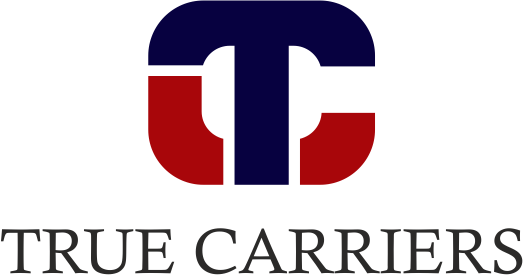 The best thing about True Carrier transport is that they ship a wide range of vehicles, from cars to motorbikes, via various shipment methods. They offer by-sea shipping as well. They have professional staff aiming to deliver a hassle-free shipment for the customers.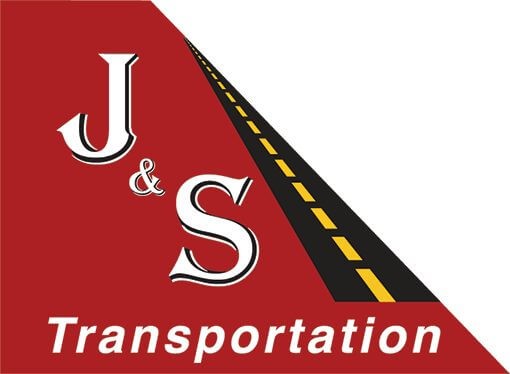 J&S Transportation has 20+ years of experience in the field of auto shipping. You won't be disappointed by their service as they are pros in their job. The best thing about them is that they have the highest insurance standards.

Dream Line Logistics has a professional approach to dealing with its customers. Their agents are quite competitive and helpful. At Dream Line Logistics, honesty is the priority, so they claim to charge reasonably and do not add any hidden charges.
What Documents Do You Need When Moving Out of State?
Two documents are essential in moving a car out of state: a Bill of Lading and Insurance paperwork.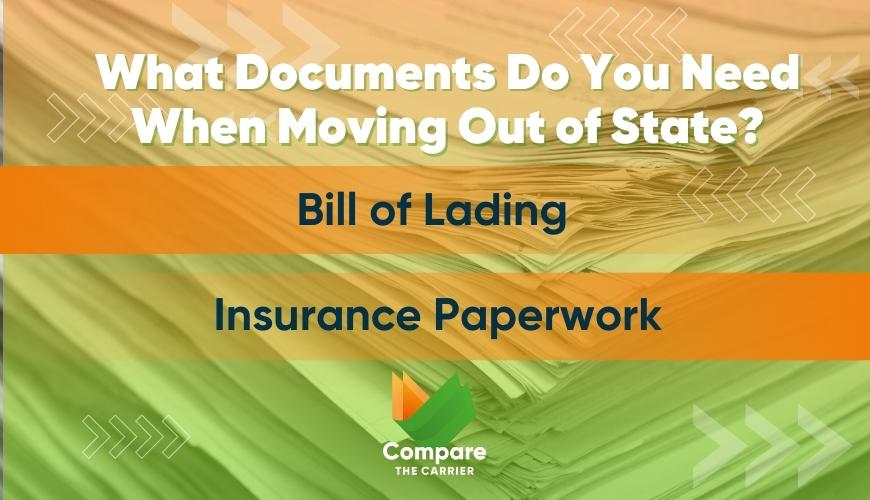 Bill of Lading
A Bill of lading (or BOL) is the most important document required for the shipment of a vehicle. It contains the condition of your vehicle pre and post-shipment. In case of any damage to your car, add it to the Bill of Lading. In this way, you can claim insurance money for that damage.
Insurance Paperwork
You should document all the forms of insurance provided to you by the company. Without any paperwork, you won't be able to claim insurance money. Also, it contains the terms and conditions of the insurance. Make sure you carefully read them beforehand.
Other than these two. You might need to provide the title and registration of the vehicle, the customer's proof of insurance or a photo ID. These are secondary requirements and vary from shipper to shipper.
It is important to go for a well-reputed auto shipping company as you have to entrust them with one of the most valuable assets, i.e., your car. So do your research, request price quotes, read reviews, talk to representatives and then decide what company you will opt for.
How long does it take to ship a car?
On a rough estimate, car shipment can take three days to a week. The exact time depends on the route and the company's schedule.
How do I know if my auto transport is legit?
One legit way of checking the authenticity of an auto transport company is by checking their USDOT number.
How often do cars get damaged in shipping?
The percentage of cars getting damaged in transit is lower than 1%. Also, there are various insurance policies to cover for the damage.
Who is responsible for damage during shipping?
Most auto shipping carriers are responsible for any damage or loss in transit. However, you beforehand, should carefully read the agreement and insurance terms and conditions.